Bett Hemmings was the second born (year 1759) daughter of Betty Hemings and per Jefferson's Farm Book technically at 18 years of age married and gave birth to Billy Brown in 1777 who died in 1778, ... and whose father we believe was likely the same Billy Brown with General Braddock and George Washington during the French and Indian War. Thomas Jefferson's Farm Book entry for 1783 reflects that Bett Hemings was known as Bett Brown (Betty Brown) consistent with suspicion that her husband was Billy Brown and wished to be known by his surname, having named her son in his honor. It also raises the question that if Billy Brown was a revolutionary war soldier, he may have died prior to war's end in 1783.
http://www.monticello.org/gettingword/elizabethhemings2a.html
It was rare indeed and a special compensation in the law of slavery that any Negroes were allowed to use or be known by a married name. Speculation is that Billy Brown back in 1759 may have been a free man or set free after the great disaster that killed General Braddock. Another speculation is that he along with William (Billy) Fawcett was also hired by Thomas Jefferson's estate after the great retreat back into Virginia. Whatever the case, Bett Hemings preferred being addressed as Bett Brown.
Billy Brown was a manservant to General Braddock before William (Billy) Lee was acquired in 1768; and, we can only wonder if the two ever met and if Billy Brown was a free man or a slave despite the hell-fire experienced in the French and Indian War. More research is needed. The possibility exists that he was set free after General Braddock death, ... maybe because he left the battlefields in flight along with the other Virginians and British soldiers fleeing for their lives.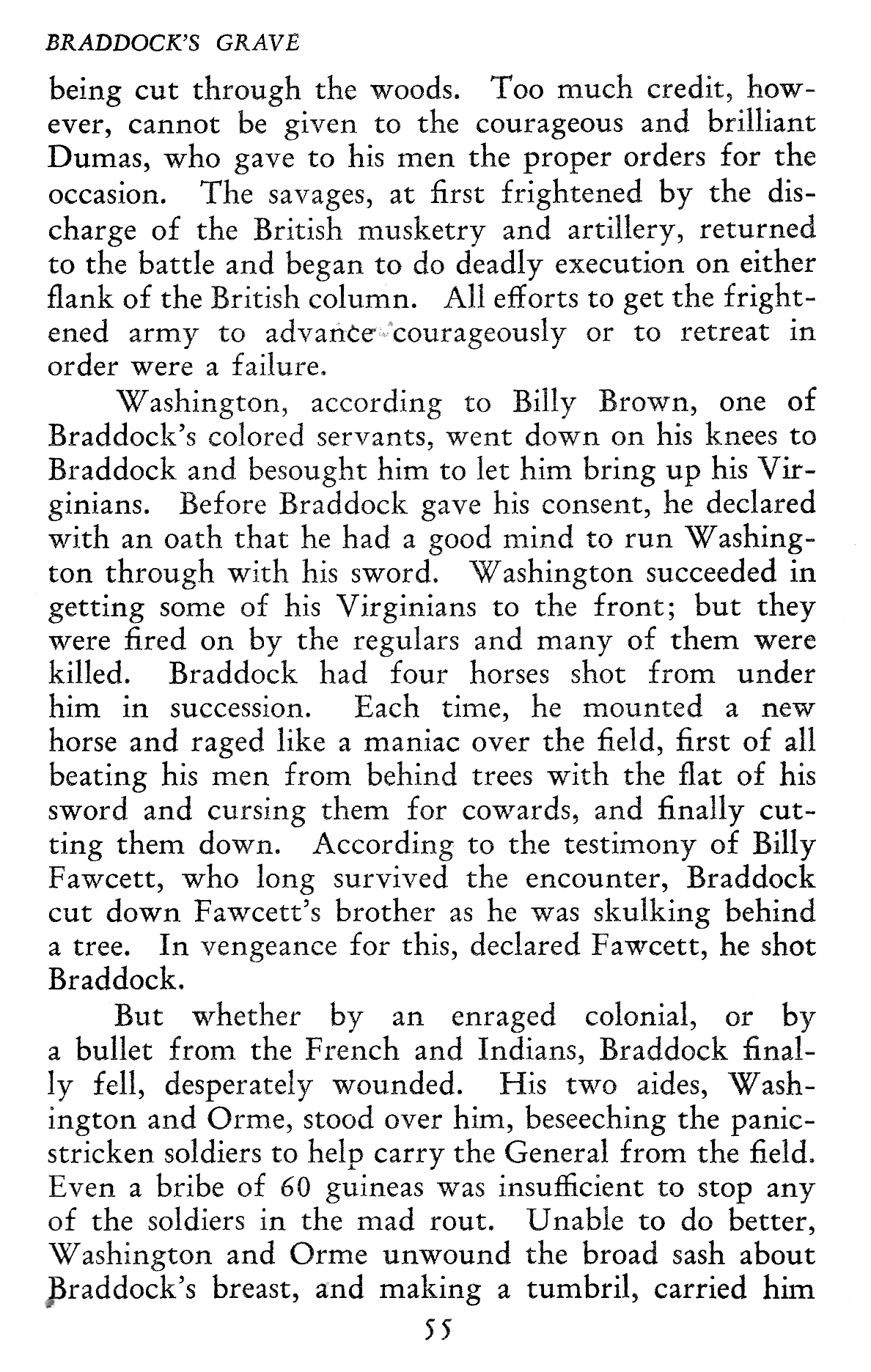 Family Group Record
Search Results | Download GEDCOM | Print
---

Wife's Name
Betty BROWN (AFN:L9XK-X9)
Born:
1759
Place:
<Virginia>
Father:
Mother:
Elizabeth "Betty" HEMINGS (AFN:L9XK-NW)

---

Children

---

1.
Sex
Name
M
Wormeley (AFN:L9XL-0L)
Born:
1781
Place:

---

2.
Sex
Name
M
Burwell COLBERT (AFN:L9XL-1R)
Born:
1783
Place:

---

3.
Sex
Name
M
BROWN (AFN:L9XL-2X)
Born:
1785
Place:
Died:
1806
Place:

---

4.
Sex
Name
F
Melinda (AFN:L9XL-34)
Born:
1787
Place:

---

5.
Sex
Name
M
Edwin (AFN:L9XL-49)
Born:
1793
Place:

---

6.
Sex
Name
F
Mary (AFN:L9XL-6M)
Born:
1801
Place:

---

7.
Sex
Name
M
Robert (AFN:L9XL-5G)
Born:
1799
Place:
Died:
1817
Place:

---

8.
Sex
Name
M
Billy (AFN:L9XK-ZG)
Born:
1777
Place:
Died:
1778
Place: