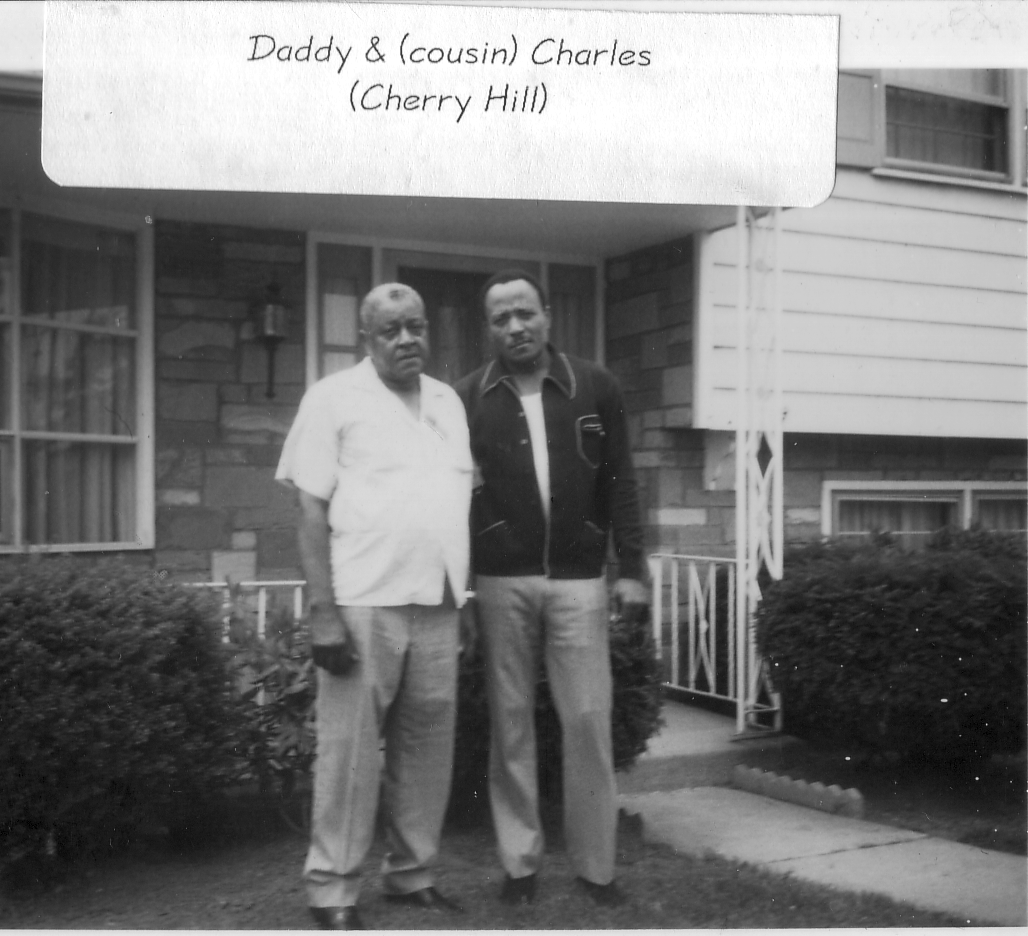 Charles Atkins/Jones in picture on right of his Uncle William Thomas Frog Kyle Atkins, ... was a gifted child born in Roanoke, Virginia abt. 1923, the son of Nancy Gaskins and Edgar Frog Kyle Atkins, raised in Salem among family relatives, and graduated from Roanoke's Lucy Addison High School around 1935. Thereafter, he moved to New York City living with his mother who married a man from the Caribbean with surname of Jones adopted by Charles.
Living in Harlem, Charles was befriended by future boxing champion Sugar Ray Robinson and entered the ranks of amateur boxing sponsored by the NYC Police Athletic Association wherein Charles won a Golden Gloves Amateur Boxing Championship during 1937-1939 competitions. He joined the U.S. Marine Corps during 1942 in hopes of becoming a Marine aviator but soon learned the Marines were not allowing the training of African-Americans as aviators.
Consequently, his service along with other Black marines in the Pacific Theater was principally that of loading and unloading cargo for other fleet marines engaged in the war against Japan. Like his cousin William Roger Atkins, Charles expected to be used in the invasion of Japan. If President Harry S. Truman had failed to approve use of the atomic bomb against the Japanese, there is little doubt that both he and his cousin Bill would likely have been among the million plus American-British casualties projected in the invasion.
African-Americans In World War II
When the Korean War erupted in year 1950, Charles was recalled to active duty in the Marine Corps and wounded while serving as an infantryman integrated within the First Marine Division, was seriously wounded in fighting with the Chinese and subsequently required extensive rehabilitation in military hospitals in Okinawa and the United States. His amazing experiences as a Marine included briefly meeting a near look alike soldier in Okinawa who was en-route to Korea; and years later at the funeral of his Uncle Bill in 1993 Charles learned the soldier was his cousin born and raised in West Virginia and killed in Korea. Clifford Adkins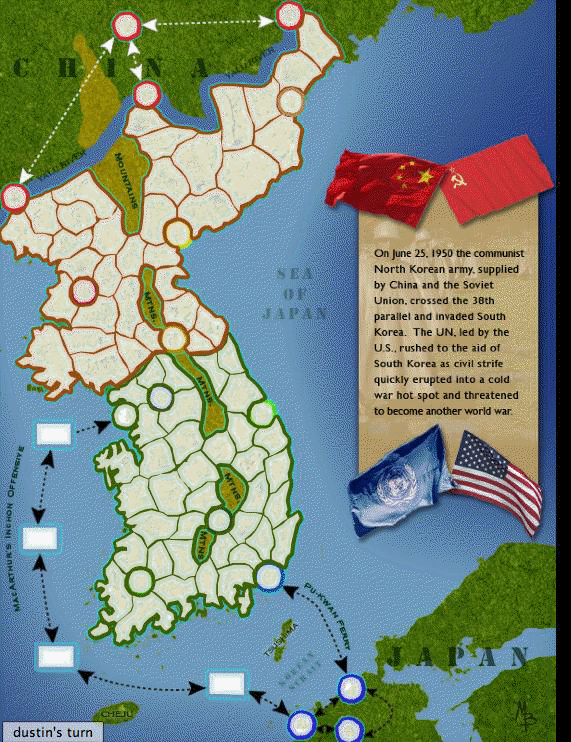 The executive order issued by President Truman for racial integration of armed forces made Charles and others like him the unwitting pioneers in struggle to integrate America.
He never forgot during his bitter trials and tribulations in Korea that failure to perform was no option and the world watched to determine if Black men were equal in the death and dying that occurred each hour of each day.
Brave, courageous and proven a superior person in war and peace, ... he was nevertheless unable to acquire non-physical labor employment excepting in the U.S. Postal Service, Pittsburgh who hired him as a temporary employee based on his high test score. But, high test scores on examinations by private employers such as U.S. Steel Corporation were duly noted as a colored applicant "over-qualified for positions available."