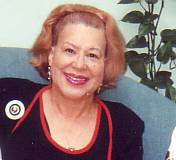 We do not know if or when Joe Adkins/Atkins relocated to Franklin County, Virginia but it must have occurred sometime after the 1880 census showing him as living in Sussex County. Our speculation is that something significant occurred, possibly his death or loss of wife to have caused the relocation and raising of son Luther and perhaps other offspring by brother Granville Adkins living in Franklin County Virginia.
Given that we know Luther Atkins, born in 1879 with a older sister named Catharine and named two of his sons William
(born in 1906) and Robert (born around 1917), ... we believe below is the family of Luther Adkins/Atkins that existed in the 1880 census as born and living in Sussex County, Virginia. Some time after the census was taken Luther and possibly other family members relocated to Franklin and Pittsylvania Counties wherein he was raised up to at least the age of being baptized in the True Vine Baptist Church located in Franklin County and for remainder of his life a part-time farmer and coal miner in Western Virginia and the State of West Virginia.
| | | | | | | | | | |
| --- | --- | --- | --- | --- | --- | --- | --- | --- | --- |
| Name | Relation | Marital Status | Gender | Race | Age | Birthplace | Occupation | Father's Birthplace | Mother's Birthplace |
| Joe ADKINS | Self | M | Male | B | 38 | VA | Farmer | VA | VA |
| Indianna ADKINS | Wife | M | Female | B | 32 | VA | Keeping House | VA | VA |
| Susan ADKINS | Dau | S | Female | B | 13 | VA | | VA | VA |
| Ella ADKINS | Dau | S | Female | B | 12 | VA | | VA | VA |
| Robert ADKINS | Son | S | Male | B | 10 | VA | | VA | VA |
| William ADKINS | Son | S | Male | B | 7 | VA | | VA | VA |
| Catharine ADKINS | Dau | S | Female | B | 3 | VA | | VA | VA |
| Luther ADKINS | Son | S | Male | B | 1 | VA | | VA | VA |
---
Source Information:
| | | |
| --- | --- | --- |
| | Census Place | Sussex Court House, Sussex, Virginia |
| | Family History Library Film | 1255392 |
| | NA Film Number | T9-1392 |
| | Page Number | 151B |