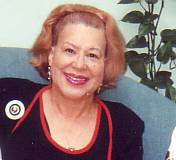 Joseph Adkins was born in the newly formed Goochland County wherein would later find Welsh immigrant slave plantation owners such as the father of Thomas Jefferson and John Wayles the father of Sally Hemings.
Husband's Name
Joseph ADKINS (AFN:1L3T-JHV)
Born:
Abt 1700
Place:
Of Goochland, Va
Married:
Abt 1730
Place:
Father:
Robert ADKINS (AFN:1L3T-KDF)
Mother:
Helena PARKER (AFN:1L3T-KSW)

---

Wife's Name
Mary DAVIDSON (AFN:1L3T-JBT)
Born:
Abt 1715
Place:
<Of Goochland, , Va>
Married:
Abt 1730
Place:
Father:
William DAVIDSON (AFN:1L49-H7X)
Mother:
Hannah WARINGTON (AFN:1L49-H85)

---

Children

---

1.
Sex
Name
M
William ADKINS (AFN:HP86-FT)
Born:
Abt 1730
Place:
, Henrico, Va
Died:
1754/1774
Place:
, Goochland, Va
It is reasonable to assume that William Adkins as the third generation of Adkins in the new world of Virginia was likely the beneficiary in land and slaves that expanded to include importing and breeding more slaves such as Anaka and Fannie who are the subjects we seek to identify and find.