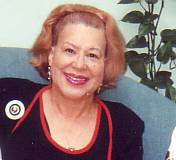 Lewis Hunter, born abt 1851 in Lauren County, South Carolina and married Emma Dillard, born abt 1855. Indications are from a review of the Civil War site by the National Park Service, ... that he might have enlisted in either the U.S. Colored Troops or the Naval forces likely claiming to be the minimum age of 17 years.
135th Regiment, United States Colored Infantry
Organized at Goldsboro, N. C., March 28, 1865. Duty in Dept. of North Carolina till October, 1865. Mustered out October 23, 1865.
Click here to search for soldiers in this unit.

Click here for a listing of all soldiers in this unit.

No.

Soldier Name

Side

Function

Regiment Name

1
Hunter, Lewis
Union
Artillery
5th Regiment, United States Colored Heavy Artillery

---

2
Hunter, Lewis
Union
Infantry
73rd Regiment, United States Colored Infantry

---

3
Hunter, Lewis
Union
Infantry
83rd Regiment, United States Colored Infantry (Old Organization)

---

4
Hunter, Lewis
Union
Infantry
92nd Regiment, United States Colored Infantry

---

5
Hunter, Lewis
Union
Infantry
96th Regiment, United States Colored Infantry

---

6
Hunter, Lewis
Union
Infantry
107th Regiment, United States Colored Infantry

---

7
Hunter, Lewis
Union
Infantry
119th Regiment, United States Colored Infantry

---

8
Hunter, Lewis
Union
Infantry
124th Regiment, United States Colored Infantry

---

9
Hunter, Lewis
Union
Infantry
125th Regiment, United States Colored Infantry

---

10
Hunter, Lewis
Union
Infantry
135th Regiment, United States Colored Infantry

---

11
Hunter, Lewis
Union
Infantry
Unassigned United States Colored Infantry

---
Lewis Hunter
Personal Information
Place of Birth - Alabama
Age - 17
Complexion - Black
Occupation - Farmer/Laborer
Height - 5'8"

Naval Service
Place of Enlistment - Guntersville AL
Date of Enlistment - April 1, 1865
Term of Enlistment - 2
Rating - Landsman

Detailed Muster Records


| | | | |
| --- | --- | --- | --- |
| | Date | | Vessel |
| | June 24, 1865 | | General Sherman |
| | July 26, 1865 | | General Sherman |
| | July 31, 1865 | | Fitch |
| | October 1, 1865 | | Fitch |
| | December 1, 1865 | | Fitch |

Help with Terms
Household Record
1880 United States Census
Search results | Download
Previous Household
Next Household
---
Household:

| | | | | | | | | | |
| --- | --- | --- | --- | --- | --- | --- | --- | --- | --- |
| Name | Relation | Marital Status | Gender | Race | Age | Birthplace | Occupation | Father's Birthplace | Mother's Birthplace |
| Lewis HUNTER1 | Self | M | Male | B | 29 | SC | Farm Laborer | SC | SC |
| Emma HUNTER2 | Wife | M | Female | B | 25 | SC | Farm Laborer | SC | SC |
| Amanda HUNTER3 | Dau | S | Female | B | 3 | SC | | SC | SC |
| Hattie HUNTER4 | Dau | S | Female | B | 4 | SC | | SC | SC |
| Daniel HUNTER5 | Son | S | Male | B | 1 | SC | | SC | SC |
| Hatty HUNTER6 | Sister | S | Female | B | 17 | SC | Farm Laborer | SC | SC |
| Robert BOONE7 | Other | W | Male | B | 29 | NC | Blacksmith | NC | NC |

Notes
1ORIG DATA
2ORIG DATA
3ORIG DATA
4ORIG DATA
5ORIG DATA
6ORIG DATA
7ORIG DATA


---

Source Information:




| | | |
| --- | --- | --- |
| | Census Place | Jacks, Laurens, South Carolina |
| | Family History Library Film | 1255233 |
| | NA Film Number | T9-1233 |
| | Page Number | 168D |