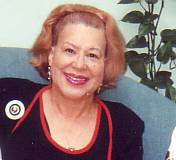 Roll of Honor
Thomas E. Hemings, a private in the Union Army was enlisted as a White man, served honorably and died on January 1, 1865 we assume from wounds suffered during December 1864 in the Battle of Nashville. And, because he died before war's end and without a wife or children to mourn him as is so often the case in war, ... there was little known or remembered excepting perhaps by parents like Beverly, Madison, Eston and their sister Harriette. But, the pain evaporated when the parents died and memories of men like Thomas E. Hemings did also. Such is the reality of wars and memories of wars. Except for government records and archives worth viewing, we should never have known that our freedoms and liberties were paid for by young men like Thomas E. Hemings we never knew.
http://freepages.music.rootsweb.ancestry.com/~edgmon/cwallquiet.htm
Equally significant for youth generations to know is that throughout the Union states prior to and during the war were an unknown but significant percentage of offspring of mixed heritage who enlisted as Whites and men of color in the Union cause. It is speculative as to why any man offers up his liberty and life for a cause but for certain that many young men did and we have the liberty to speculate that thousands of young men like Thomas Eston Hemings made the choice to not only vote for Abraham Lincoln but also answer his call to arms in honor of what most held most dear, ... their sense of self.
The institution of slavery as existed in America was a constant threat to free men of color and those passing for White. Few had any doubt they could be kidnapped in states like Ohio and Pennsylvania, carried down river into Virginia or another slave holding state and sold into bondage. It was a common occurrence and the laws of the land were more efficient in capturing run-away slaves living in free states than it was in rescue and return of liberty to freemen, women and children illegally captured by so-called bounty hunters.
| | | | | |
| --- | --- | --- | --- | --- |
| Name | Co | Rank | Date | Burial |
| Allison, Samuel | K | Pvt | Mar 14, 1865 | Murfreesboro, TN |
| Argo, James | B | Pvt | Mar 04, 1865 | Sinking Springs, OH |
| Badgly, Benton | G | Pvt | Apr 27, 1865 | On Steamer Sultana |
| Baird, Smith H. | D | Pvt | Feb 21, 1865 | Marietta, GA |
| Barnes, Edward | F | Mus | Apr 27, 1865 | On Steamer Sultana |
| Barnett, Alvertus | K | Pvt | Mar 21, 1865 | Nashville, TN |
| Barrere, William | G | 2 Lt | Apr 27, 1865 | On Steamer Sultana |
| Bayne, James | D | Pvt | Apr 27, 1865 | On Steamer Sultana |
| Beekman, Allen H. | H | Pvt | Nov 30, 1864 | Murfreesboro, TN |
| Beekman, Rhuny | H | Pvt | Dec 24, 1864 | New Albany, IN |
| Beekman, William D. | B | Cpl | Feb 15, 1865 | Cornith, MS |
| Bercaw, Norman | G | Pvt | Apr 27, 1865 | On Steamer Sultana |
| Bobb, Isaac | B | Pvt | May 18, 1865 | Chalmette, LA |
| Bogan, William | A | Pvt | Nov 30, 1864 | Murfreesboro, TN |
| Boroughs, James | G | Pvt | Apr 14, 1865 | Vicksburg, MS |
| Boyd, George W. | G | Pvt | Apr 27, 1865 | On Steamer Sultana |
| Brace, William | F | Pvt | Mar 04, 1865 | Murfreesboro, TN |
| Carr, William | K | Pvt | Feb 06, 1865 | Murfreesboro, TN |
| Carrol, William | D | Pvt | Apr 27, 1865 | On Steamer Sultana |
| Chaney, Henry O. | B | Pvt | Oct 08, 1864 | Camp Dennison, OH |
| Coker, David | K | Pvt | Jan 25, 1865 | New Albany, IN |
| Cole, Warren E. | E | Pvt | Mar 13, 1865 | Murfreesboro, TN |
| Congleton, William | K | Pvt | Apr 23, 1865 | Murfreesboro, TN |
| Conover, James | F | Sgt | Feb 17, 1865 | Medina, AL |
| Conover, Sommers | B | Pvt | Jan 19, 1865 | Andersonville, GA |
| Cordery, William H. | A | Pvt | Mar 23, 1865 | Nashville, TN |
| Covey, Morgan | K | Pvt | May 21, 1865 | Murfreesboro, TN |
| Cowman, Henry W. | C | Pvt | Jan 24, 1865 | New Albany, IN |
| Crabtree, William | D | Pvt | Nov 30, 1864 | Murfreesboro, TN |
| Crosson, Edward | G | Pvt | May 01, 1865 | St. Louis, MO |
| Cuthbert, Ralph | K | Cpl | May 11, 1865 | Murfreesboro, TN |
| Cutshaw, Shannon | K | Pvt | Mar 28, 1865 | Nashville, TN |
| Deniston, John D. | G | 1 Sgt | Oct 18, 1864 | Cincinnati, OH |
| Dennis, William H. | I | Pvt | Dec 17, 1864 | New Albany, IN |
| Dillinger, Thomas | D | Pvt | Jan 19, 1865 | New Albany, IN |
| Dixon, Thomas J. | D | Pvt | Apr 18, 1865 | St. Louis, MO |
| Dumford, Daniel | H | Pvt | Dec 20, 1864 | Nashville, TN |
| Earhart, William D. | B | Pvt | Mar 31, 1865 | Vicksburg, MS |
| Easter, Carey | G | Pvt | Mar 20, 1865 | Marietta, GA |
| Easton, George O. | C | Mus | Dec 31, 1864 | Covington, KY |
| Elliot, Thomas | A | 1 Sgt | Nov 30, 1864 | Murfreesboro, TN |
| Erskine, Enoch P. | B | Mus | Feb 16, 1865 | |
| Farmer, Eli | E | Pvt | Jan 21, 1865 | Camp Dennison, OH |
| Fite, Samuel W. | B | Pvt | Apr 06, 1865 | Mound City, IL |
| Foulk, Jacob | B | Pvt | Nov 30, 1864 | Murfreesboro, TN |
| Frump, Joel | B | Pvt | Mar 30, 1865 | Mississippi |
| Gibson, Hugh A. | A | Sgt | Jan 07, 1865 | St. Louis, MO |
| Gillespie, Cornelius | K | Pvt | Jan 24, 1865 | Nashville, TN |
| Girton, William | C | Pvt | Dec 06, 1864 | Nashville, TN |
| Gray, Thomas J. | E | Pvt | Apr 27, 1865 | On Steamer Sultana |
| Greely, Morris | G | Pvt | Feb , 1865 | Marietta, GA |
| Guthridge, Martin | G | Cpl | Feb 06, 1865 | Murfreesboro, TN |
| Hahn, Philip | C | Pvt | Dec 14, 1864 | Camp Dennison, OH |
| Hall, John B. | A | Pvt | Mar 07, 1865 | New Albany, IN |
| Hanson, Samuel | D | Pvt | Apr 18, 1865 | St. Louis, MO |
| Hare, Daniel | D | Pvt | Oct 30, 1864 | Nashville, TN |
| Hatch, Hiram | E | Pvt | Mar 31, 1865 | Vicksburg, MS |
| Hayes, Bailey P. | D | Pvt | Nov 30, 1864 | Murfreesboro, TN |
| Hemmings, Thomas | E | Pvt | Jan 01, 1865 | Meridian, MS |
| Hendrixon, George W. | E | Pvt | Apr 27, 1865 | On Steamer Sultana |
| Hensel, Josiah | H | Pvt | Mar 14, 1865 | Murfreesboro, TN |
| Hiser, Daniel F. | A | Pvt | Apr 07, 1865 | Vicksburg, MS |
| Holmes, Samuel A. | D | Pvt | Apr 27, 1865 | On Steamer Sultana |
| Hopkins, John | F | Pvt | Nov 30, 1864 | Murfreesboro, TN |
| Howland, Samuel | G | Cpl | Feb 22, 1865 | Murfreesboro, TN |
| Howland, William O. | G | Pvt | Apr 01, 1865 | Murfreesboro, TN |
| Hudson, James | G | Pvt | Apr 27, 1865 | On Steamer Sultana |
| Jennings, Israel F. | D | Pvt | Jan 25, 1865 | Nashville, TN |
| Keplinge, Isaac W. | H | Pvt | Mar 26, 1865 | Murfreesboro, TN |
| Kibler, Isaac | F | Pvt | Nov 09, 1864 | Murfreesboro, TN |
| Kimmell, David | I | Pvt | Apr 05, 1865 | Murfreesboro, TN |
| Kimmell, William | I | Pvt | Mar 07, 1865 | Murfreesboro, TN |
| Kridler, Andrew J. | I | Cpl | Dec 31, 1864 | Nashville, TN |
| Little, William | D | Pvt | Apr 07, 1865 | Andersonville, GA |
| Logan, Wilson B. | D | Capt | Nov 30, 1864 | Murfreesboro, TN |
| Loper, George W. | I | Pvt | Nov 20, 1864 | Murfreesboro, TN |
| McBerney, James | K | Sgt | Feb 09, 1865 | Murfreesboro, TN |
| McCandless, Samuel D. | K | Pvt | Feb 01, 1865 | New Albany, IN |
| McCollum, Joseph B. | A | Cpl | Feb 11, 1865 | Murfreesboro, TN |
| McCoy, William A. | A | Pvt | Nov 30, 1864 | Murfreesboro, TN |
| McCoy, William H. | F | Pvt | Apr 27, 1865 | On Steamer Sultana |
| Mackinson, Thomas H. | K | Pvt | Dec 31, 1864 | New Albany, IN |
| Madigan, James | D | Pvt | Mar 01, 1865 | Nashville, TN |
| Matthews, James H. | F | Cpl | Mar 11, 1865 | Murfreesboro, TN |
| Meeker, Timothy | E | Pvt | Apr 27, 1865 | On Steamer Sultana |
| Meredith, Charles H. | B | Pvt | Oct 19, 1864 | Highland County, OH |
| Miller, Daniel M. | F | Pvt | May 03, 1865 | Murfreesboro, TN |
| Moore, John | D | Pvt | Apr 11, 1865 | Nashville, TN |
| Moore, John | E | Pvt | Mar 03, 1865 | Marietta, GA |
| Morris, Stacy | G | Pvt | Apr 27, 1865 | On Steamer Sultana |
| Morrow, William | G | Pvt | Jan 31, 1865 | Murfreesboro, TN |
| Myers, William H. | K | Pvt | Dec 31, 1864 | Nashville, TN |
| Myers, William O. | D | Pvt | Apr 27, 1865 | On Steamer Sultana |
| Osborn, John M. | F | Pvt | Dec 30, 1864 | Nashville, TN |
| Pancoast, Timothy | D | Cpl | Jan 03, 1865 | Meridian, MS |
| Paul, William W. | D | Pvt | Oct 20, 1864 | Camp Dennison, OH |
| Peabody, John J. | B | Pvt | Jan 13, 1865 | Nashville, TN |
| Quigley, Wesley | D | Cpl | Jan 17, 1865 | Camp Dennison, OH |
| Raines, Joab | A | Pvt | Nov 24, 1864 | Murfreesboro, TN |
| Reed, Francis M. | B | Sgt | Oct 24, 1864 | Nashville, TN |
| Reed, James | D | Pvt | Apr 18, 1865 | Vicksburg, MS |
| Rice, Asher | I | Sgt | Nov 30, 1864 | Murfreesboro, TN |
| Rice, Martin L. | A | Pvt | Apr 27, 1865 | On Steamer Sultana |
| Richwond, William | D | Pvt | Apr 27, 1865 | On Steamer Sultana |
| Rosenberry, John H. | K | Pvt | Mar 02, 1865 | Murfreesboro, TN |
| Rumney, John B. | A | Pvt | Nov 11, 1865 | Murfreesboro, TN |
| Seaton, Henry | F | Pvt | Dec 13, 1865 | Nashville, TN |
| Settles, Bennett | A | Pvt | Nov 30, 1864 | Murfreesboro, TN |
| Shank, James H. | G | Pvt | Jan 21, 1865 | Marietta, GA |
| Shelton, William | D | Pvt | Apr 27, 1865 | On Steamer Sultana |
| Sidles, Israel | G | Pvt | Mar 03, 1865 | Marietta, GA |
| Sigling, Michael | H | Pvt | Apr 06, 1865 | Nashville, TN |
| Slagle, Jacob R. | B | Pvt | Mar 04, 1865 | Marietta, GA |
| Smith, Henry | I | Pvt | Apr 27, 1865 | On Steamer Sultana |
| Smith, Sylvester | F | Pvt | Jun 17, 1865 | New Albany, IN |
| Smith, William | D | Pvt | Mar 30, 1865 | Marietta, GA |
| Sroufe, Joseph C. | D | Pvt | Jul 27, 1865 | St. Louis, MO |
| Staton, George W. | E | Pvt | Apr 27, 1865 | On Steamer Sultana |
| Taylor, Richard | K | Pvt | May 29, 1865 | Camp Dennison, OH |
| Tener, Joseph | B | Sgt | Jan , 1865 | Marietta, GA |
| Timmons, Othello | D | Pvt | May 04, 1865 | St. Louis, MO |
| Trovillo, Paul J. | C | Cpl | Jan 23, 1865 | Camp Dennison, OH |
| Van Eman, Matthew T. | G | Sgt | Apr 27, 1865 | On Steamer Sultana |
| Vigor, John H. | D | Pvt | Oct 16, 1864 | Cincinnati, OH |
| Wallace, James H. | D | Pvt | Nov 30, 1864 | Murfreesboro, TN |
| Washburn, Elisha P. | B | Pvt | Jan 01, 1865 | Cornith, MS |
| Williams, John A. | G | Pvt | Jun 25, 1865 | Murfreesboro, TN |
| Wrestler, John | E | Pvt | Apr 02, 1865 | Vicksburg, MS |
| Wright, Samuel W. | G | Sgt | Dec 04, 1864 | Nashville, TN |