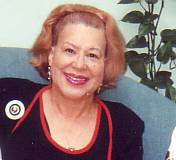 Thomas Findley is believed to have been born abt. 1784 and likely inherited his father's property holdings in Fairfax County inclusive of some slaves, before year 1810.
Name:

Thomas

Findley

Home in 1810 (City, County, State):
Fairfax, Virginia
Free White Persons - Males - Under 10:
2
Free White Persons - Males - 10 thru 15:
2
Free White Persons - Males - 26 thru 44 :
1
Free White Persons - Females - 45 and over :
2
Numbers of Slaves:
15
Number of Household Members Under 16:
4
Number of Household Members Over 25:
3
Number of Household Members:
22
While earliest residents were Native Americans who lived there near the end of the ice age, Colonial Fairfax was a place of tobacco plantations, revolutionary ideas, and a black slave labor force including those at Mount Vernon. The church parish and the county court framed both politics and everyday life. By 1700, European planters and farmers from the Tidewater region migrated westward to the 5 million acre land grant owned by the aristocratic Fairfax family. Life was first organized around the Truro Parish in 1732. Like the church, large plantation owners controlled the county court, charged with both judicial and administrative duties. In 1798, county officials chose a new courthouse location, one catering to Fairfax's economic and political changes. The first session of court at the new courthouse in the Town of Providence convened April 21, 1800.
Fairfax County Courts would have been the authority for processing George Washington's will of 1799, and presumably the place wherein slaves manumitted by his will were freed. We think that it is reasonable to assume a freed slave woman in Fairfax County was the mother of Thomas Findley II, listed as freed color. The possibility, if not probability, exists that such a woman may well have been one of George Washington's freed female slaves along with her offspring since his will was unique in that it afforded freedom to all persons that he owned.
Execution of George Washington's will in reference to slaves, was unlike that regarding the dower owned slaves of Martha Washington who before and after her death were sold and dispersed. It is quite likely some of the dower slaves were purchased by aspiring tobacco plantation owners in Fairfax County like John Findley/Thomas Findley; and others freed and dispersed from Mount Vernon to places like Chesterfield County wherein tobacco production was growing and profitable via indenture and slave labor.
GW and Dower Slave Listing 1810 Virginia Census