The Freedmen's Bureau established in 1866 and ended in 1876 was allocated by Congress a niggardly amount of 17 million dollars during its ten year existence to provide social services to some 4 million emancipated slaves, ... assisted mainly by socially active Christian philanthropists and their offspring in various northern states with institutions like Smith College in Massachusetts and Sarah Lawrence College in Pennsylvania that would specialize in training social workers and inspiring institutions like Fisk University in Tennessee.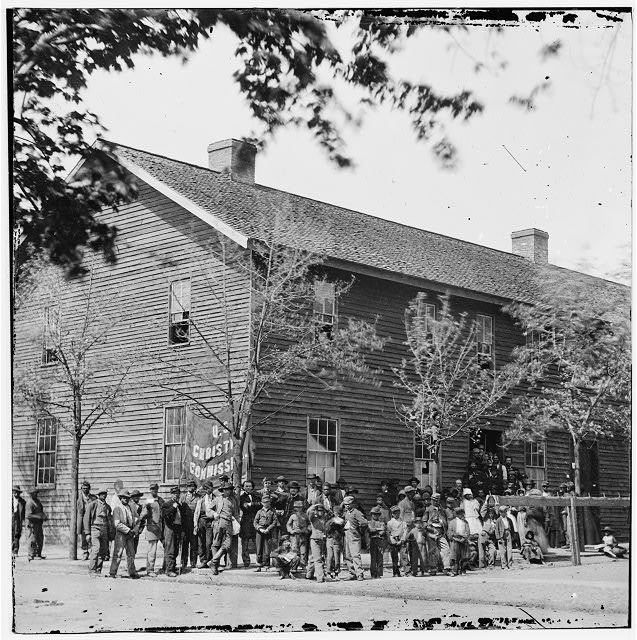 By beginning of the 20th century, governments at the Federal, State, County and Local levels had little to no interest in funding social work activities specifically for African-American needy, ...
... leaving it almost exclusively to religious organizations like the White Presbyterians, Methodists, Lutheran and some Black Churches to help them. Settlement houses and similar centers by Jews and Catholics were almost exclusively exclusive of Blacks, not on the basis of color, ... but religious beliefs and practices.
Clearly then, and perhaps now, one's beliefs and faith mattered as to how people are seen and treated. It was World War II that generated government employed social workers such as Nancy Lee among the Black poor, ... but simultaneously kept them away from Black faith-based activities like Colored Women's Clubs who functioned as home and/or foreign mission arms of a church.
In fact, some Black social workers like Nancy were given written memorandum about the importance of separating themselves as government employees from the activities of their church, including volunteering to refer intake clients to neighborhood pastors and "Club women." And, most volunteer leaders such as Cora Lee Hill Atkins among the poor and distressed, (normally including a large number of envious and some-times spiteful non-believers) ... were mostly mothers who before and after their day jobs of raising children and doing domestic work for White families, ... still found the time and passion to seek the building of community spirit in the schools, hospitals, neighborhoods and places of worship (mostly paid for by women volunteers in the spirit of modern-day Scouting, Little League, Hockey and Soccer Moms).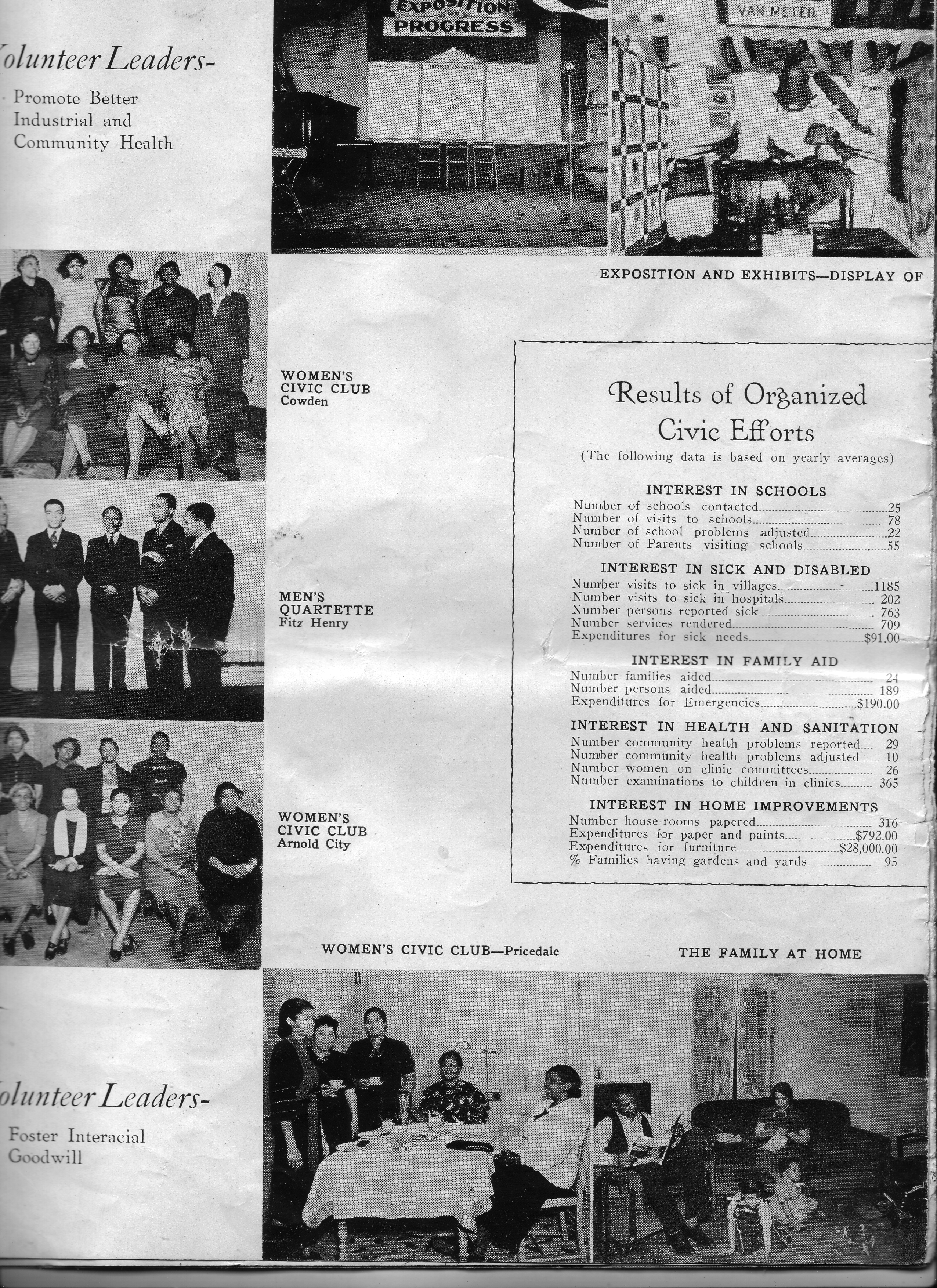 Presbyterians, Methodists and Lutherans had led the fight for emancipation of Blacks from slavery and carried the torches of employing "the least of us" for decades after the Civil War to "give hope a chance," ... often violently opposed in the industrialized north by White Catholic immigrants and a lot of Southern Baptists in caverns of hate. Reformed Jews in the north were literally over-whelmed by their own missions to help illiterate Jewish immigrants from Eastern Europe but never the less some wealthy patrons among them did try to help Blacks survive in their midst. Additionally, the needy White poor immigrants catered to by sponsoring institutions of faith did not desire to be categorized and classified in the vein that most Americans viewed African-Americans, ... ex-slaves and descendents cursed by God to be inherently inferior to Whites.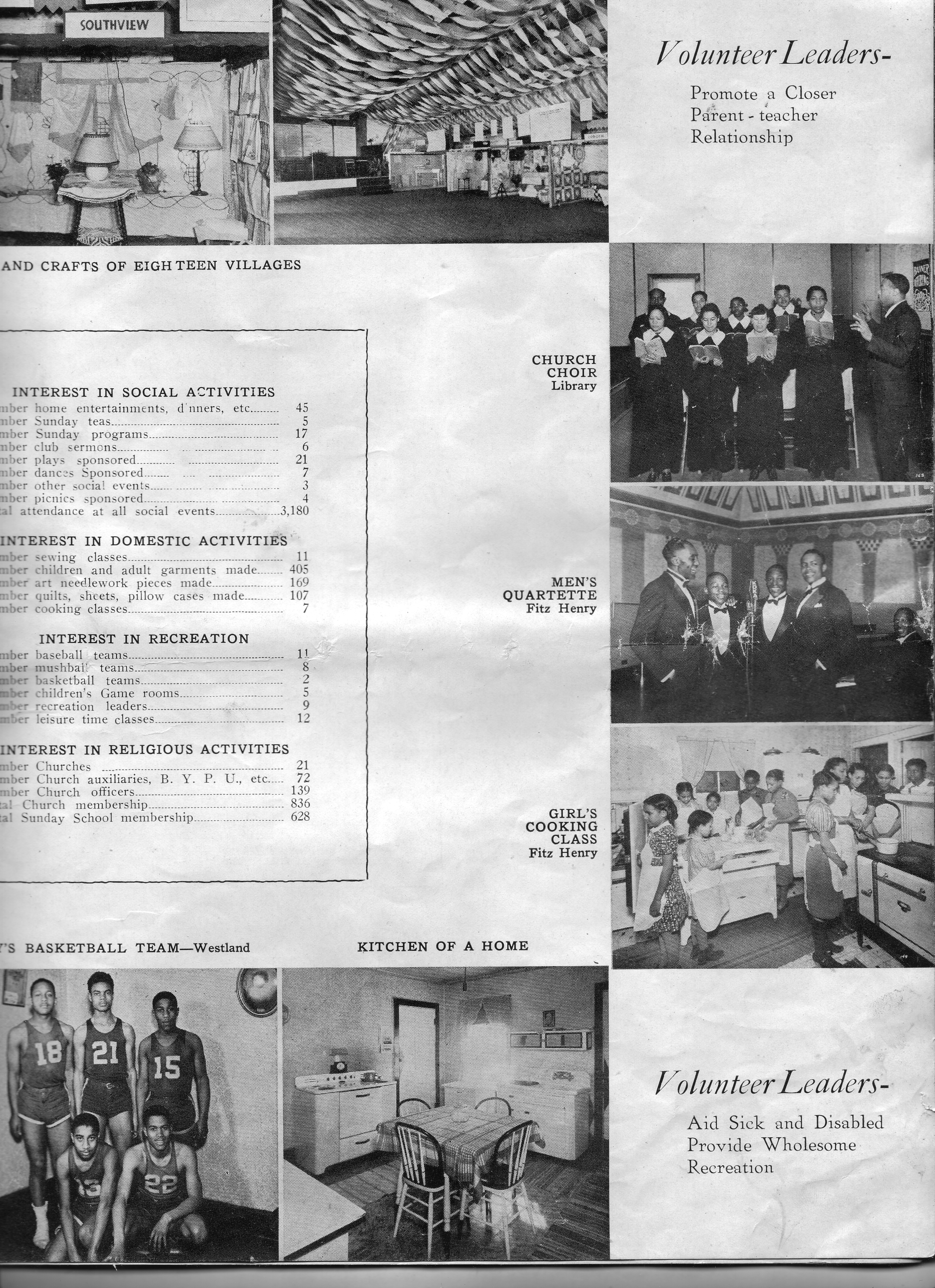 Since at least the 1890s, the Black Church soul of Black folks was the central fulcrum upon which to unionize disparate elements, ... not settlement houses and centers catering to the cultural mores and values existing in other ethnic and racial groups. Black social workers, pioneered by institutions like Fisk University in Nashville evolved leadership models for use in communicating with folks up from slavery, ... that put prime emphasis on building and improving better mothers for generation of goodness in education aspirations, achievements and sports to foster youth getting along with each other.
The rationale was centered on the concept of creating volunteer leaders within the places people lived to foster a sense and pride of community in Christ. Most Black scholars agreed and the social work leadership models all emphasized the critical importance.