William Lee was the most well-known African-American by White Americans in the 18th century; far more so than Phillis Wheatley and Benjamin Baneker. And, because of the 19th and 20th century Distortions, Deletions, Discounting and Omissions by historians and the media regarding the TRUTH, ... the truth about slaves like him must be sought in Public and Private papers, if one CARES to Look. WE happen to have an advantage of knowing some facts from our own ancestors' verbal histories, that corroborates with what has been verified by data from public Records.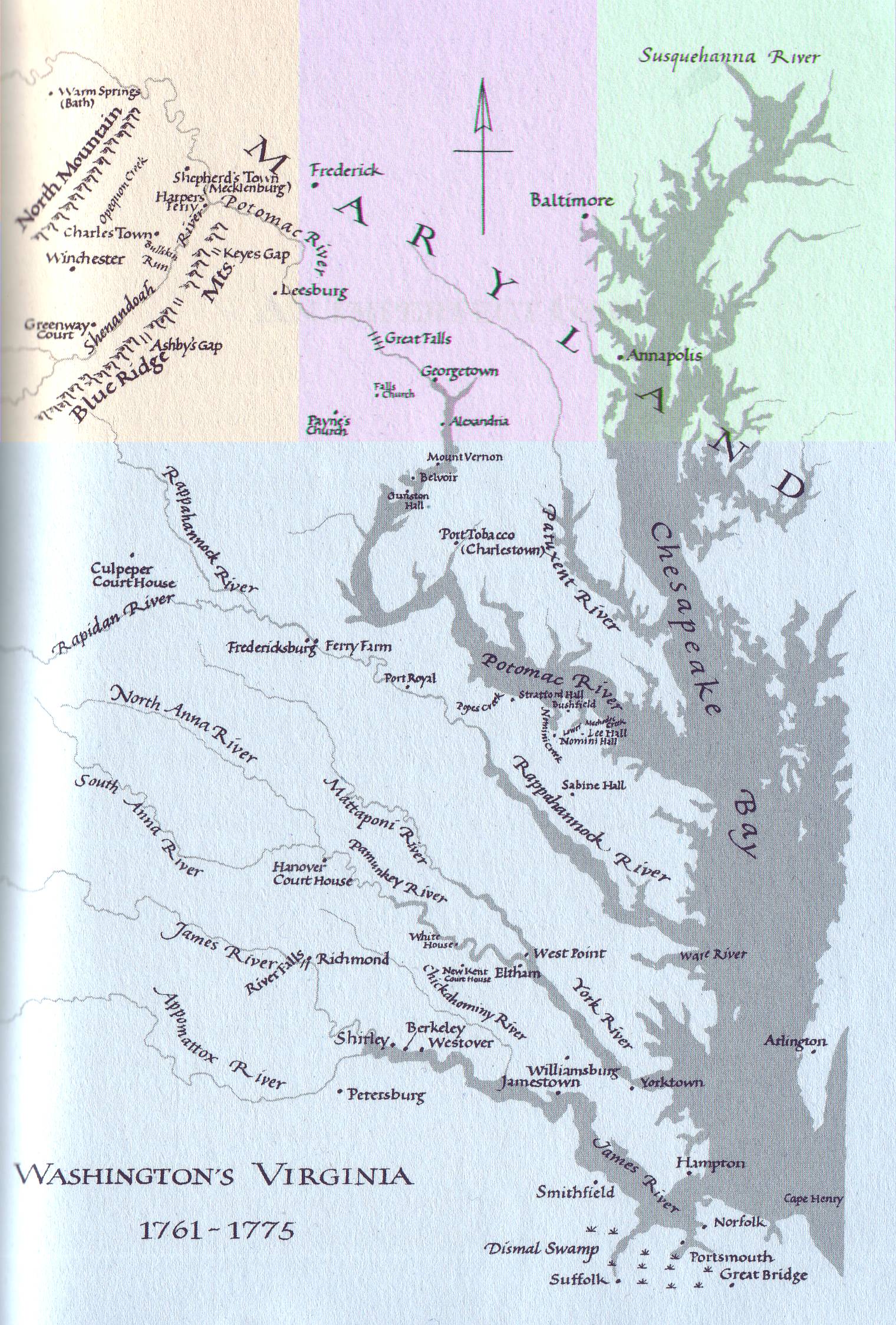 Documented and oral histories are used to define and review enslavement of mulattos such as William Lee (1757-1828). The peculiarities of slavery practiced in America was both racial and sexual slavery that generated enslaved offspring of both black and white parents. The peculiar institution of slavery very much complicated and secreted attitudes and behaviors of affected slaves such as William and his brother Frank; and knowledgeable slave owners such as George and his wife Martha Washington.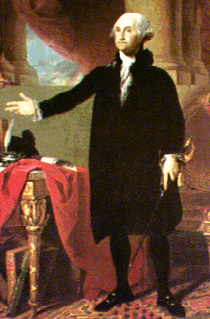 Classical historians have traditionally avoided the subject via a irrational process of rejecting documented and oral histories by both slaves and their descendents. Rules of evidence for claims suggesting sexual intercourse among known masters and known slaves are generally rejected.
The unwritten rule among many scholars regarding any topic during the long era of slavery in the United States can be summarized as "slaves and descendents do not have any histories that legitimate historians are bound to acknowledge or accept."
Prominent White men indoctrinated in the cause of human liberty for their kind --- were psychologically enslaved by guilt and remorse regarding mulatto offspring of themselves or known neighbors. Men like George Washington sought respite from their dilemmas by assigning and referring to such exclusively as house servants --- much better fed, clothed and treated than field hands often treated as sub-humans or valuable animals.
Common western theologies rationalized the type treatment owners applied to Mulattos (slaves born of African mothers and fathers of European heritage). The last will and testament of George Washington, written in his own hand, a few months before his death in 1799, provides the platform for this paper in that it sets forth his views, as father of the nation, regarding approximately 157 slaves such as William Lee, brother Frank; --- and a similar number of slaves owned by Martha Dandridge Custis Washington, heir of the Custis Estate that came under the ante-bellum guardianship of Robert E. Lee via marriage to Mary Randolph Custis in 1831.
The will raises questions as to theology (philosophy) and psychology (rationale) of slaves and slave owners who were gifted and talented; and, begs questions as to extent descendents and heirs fulfilled posthumous wishes by George Washington such as teaching slaves the abilities to read, write, skills training, --- and setting them free.
An important question is whether or not, and to what extent, slave owners such as George Washington and Thomas Jefferson, before their death, facilitated the training and education of any slaves? And, what, if any, influence did their attitudes have on the slaves, fellow slave-owners and slave-owning generations?
William Lee (1750-1828) (known as Billy, Billy Lee, and Will) was the mulatto offspring born to a slave in or around year 1750 in Westmoreland County, Virginia (or possibly to Isle of Wight County) to an unknown mother enslaved to Colonel John Lee (17.. - 1766) of the Virginia Militia (fellow officer and friend to George Washington).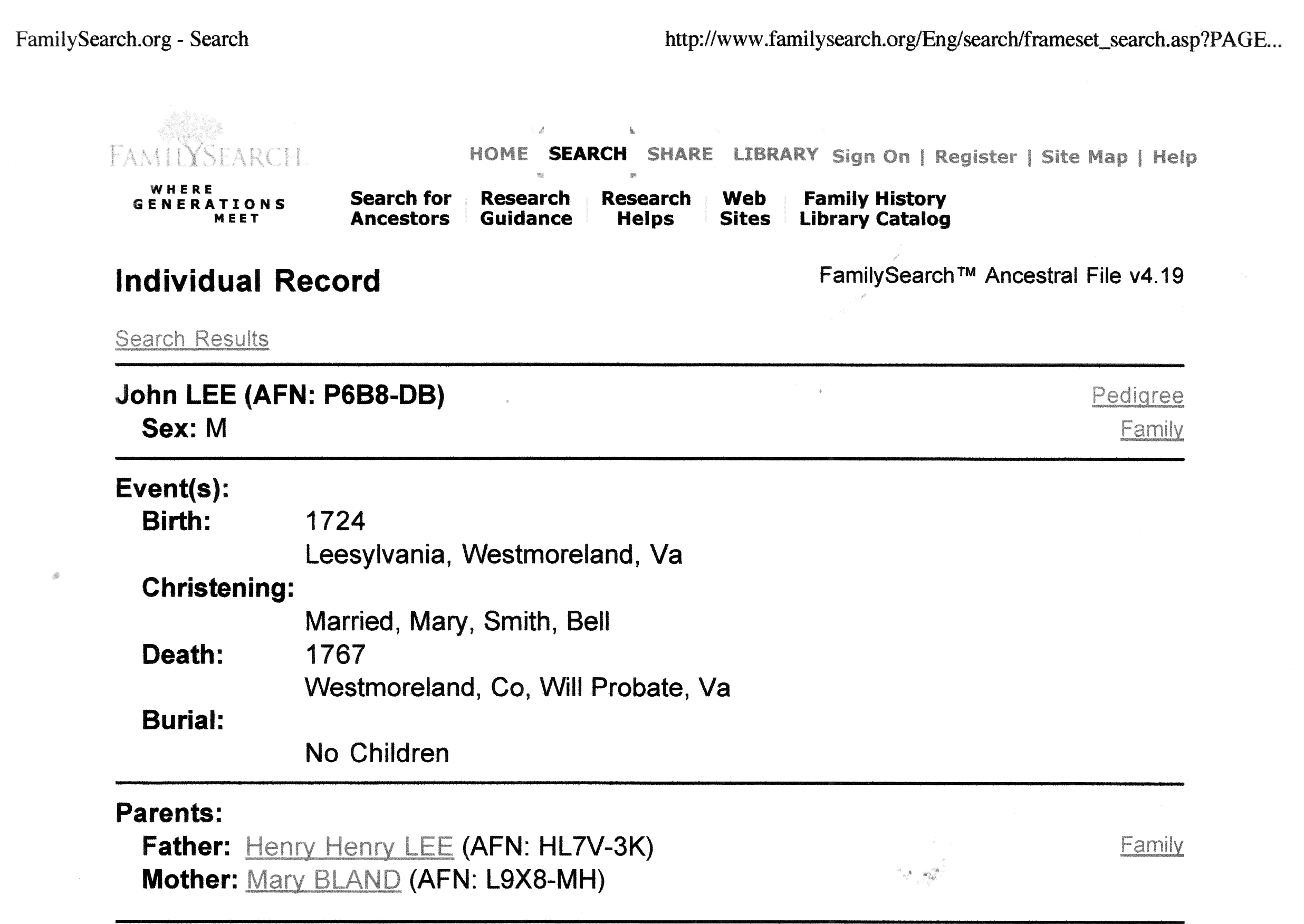 William Lee's younger brother Frank Lee (1752-est.1805) by the same father and mother, ... suggests their mother was treated as a concubine and quite likely born of love between father and mother. Indications are that George Washington made a special effort to take the two youth into "his family" suggesting that he perceived a moral obligation to his deceased colleague.
On 3 May 1768, George Washington purchased Lee, then a teenager described in Washington's account book as "Mulatto Will", from the estate of the late Colonel John Lee of Westmoreland County, Virginia for sixty-one pounds and fifteen shillings. William kept the surname "Lee" from this previous owner. Also purchased at this time was William's brother Frank, as well as two other slaves.
Washington paid high prices for William and Frank, as they were to be household slaves rather than field laborers. Light-skinned mulattoes like William and Frank were often chosen to serve as domestic servants, who were given responsibilities and privileges most slaves never enjoyed. Frank became Washington's butler at Mount Vernon, while William served in a variety of roles, including Washington's valet or manservant. As valet, Lee performed chores such as brushing Washington's long hair and tying it behind his head.
Washington was a frequent fox hunter, and Lee became his huntsman (the person in charge of the hounds), a role that required expert horsemanship. In his memoirs, Washington's step-grandson George Washington Parke Custis described Lee during a hunt:
Will, the huntsman, better known in Revolutionary lore as Billy, rode a horse called Chinkling, a surprising leaper, and made very much like its rider, low, but sturdy, and of great bone and muscle. Will had but one order, which was to keep with the hounds; and, mounted on Chinkling ... this fearless horseman would rush, at full speed, through brake or tangled wood, in a style at which modern huntsmen would stand aghast.[1]
Before the Revolutionary War, Lee often traveled with Washington to the House of Burgesses in Williamsburg, or on journeys such as a surveying expedition to the Ohio Valley in 1770 and to the First Continental Congress in Philadelphia in 1774. Lee served at Washington's side throughout the eight years of the Revolutionary War, including the winter at Valley Forge and at the siege of Yorktown. According to historian Fritz Hirschfeld, Lee "rode alongside Washington in the thick of battle, ready to hand over to the general a spare horse or his telescope or whatever else might be needed...."[2]
For William Lee, one artist portrayed him in the popular caricature of a eunuch ... unthreatening, subservient, dwarfish, wearing a turban. Indeed, from the beginning artists helped conceptualize people of African heritage as aliens in America. As much, if not more, thousands of artists and writers of the early American culture used both art and words to intellectually castrate Black men long before it became a common ritual in the terrorism tactics of the late 19th and early 20th century. Images have always mattered most in popular culture.
William Lee, based on his offspring, ... looked nothing like what artists depicted and copied below right. His descendents prefer the image portraying him as standing tall like a man, below left, that mattered to his offspring. Documentation suggests that daughter Rose Lee and grand-daughter Nancy Banister Lee ... remembered him as worthy in naming many descendents... William Lee. Every generation has had one or more males named "William Lee."
Note: The figure in the far right of the picture below, (who's head has been darkened) is William Lee, George Washington's body guard and man-servant. Some scholars have perceived the person of color placed in the picture was more likely another body-servant to Washington after William Lee was injured. Our view is that Washington knowingly had this picture painted for posterity and thus included his old military uniform and the man (William Lee) who was constantly with him when he wore it.
George Washington with his wife Martha, their two grandchildren and William Lee*(see note)
Body servant, such as was William Lee's function, was a special category of slaves, almost always known and trusted mulatto offspring of a family member ... often used as armed body-guards in times and places of danger. During the Revolutionary War, William Lee was armed and active in every engagement that endangered Washington's life via British cannon fire or muskets. And, he was with Washington at Valley Forge and the famed crossing of the Delaware River to attack the Hessians.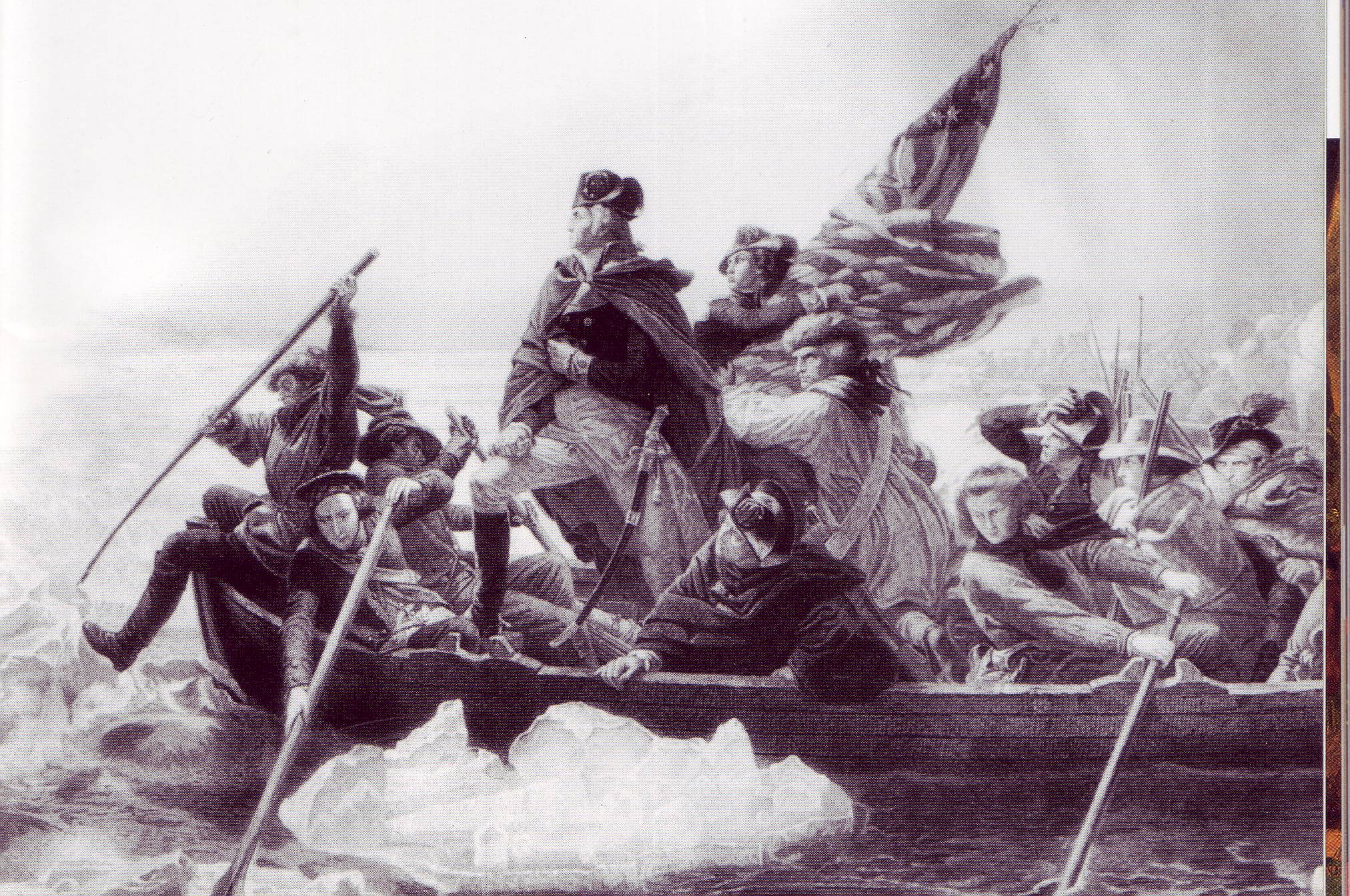 Nancy perceived that for this reason alone, as cited by George Washington himself, ... William deserved a military pension; and she (Nancy) should have been invited for membership in the snobbish "Daughters of the American Revolution" that refused to allow singer Marion Anderson to sing in Constitution Hall.
Documentation exists sufficiently for the Congress and/or Executive Branch of the federal government to correct the historical inaccuracies and exclusions of men who served the Continental Army. Integration of America also needs integration of its history.
Thousands of African-Americans living today, including some descendents of Elizabeth Hemings and William Lee, are daughters of the American Revolution via both patriarchal and matrilineal heritage such as some members of Congressional Black Caucus (organized in 1971) above.
After the war
Lee's wife was Margaret Thomas Lee, a free African American from Philadelphia who had worked as a servant in Washington's headquarters during the war. Although slave marriages were not recognized by Virginia law, in 1784, at the couple's request, Washington tried to arrange having Margaret move to Mount Vernon to live with her husband. Whether or not she ever came to Mount Vernon is unknown.[3]
In 1785, Lee injured a knee while on a surveying expedition with Washington. Three years later, while going to the post office in Alexandria, he fell and injured his other knee, rendering him seriously disabled. When Washington was elected president in 1789, Lee attempted to make the journey to New York City for the inauguration, but had to be left in Philadelphia for medical treatment. He was attended by several physicians, who made a steel brace for his knee that allowed him to join Washington in New York. Lee's disabilities prevented him from continuing his previous duties, however, and he spent the last years of his life as a shoemaker at Mount Vernon, struggling with alcoholism. Revolutionary War veterans who visited Mount Vernon often stopped to reminisce with Lee about the war.
When Washington died in 1799, he offered to free William Lee in his will, citing "his faithful services during the Revolutionary War". Lee was the only one of Washington's 124 slaves freed outright in his will; the remaining slaves owned by Washington were to be freed upon the death of Martha Washington. (Another 153 slaves living at Mount Vernon were the property of Martha's first husband's estate, and could not be freed by Washington.)[4] Lee was given a pension of thirty dollars a year for the rest of his life, and the option of remaining at Mount Vernon if he wanted. Lee chose to live out the rest of his life at Mount Vernon, where he is buried.
"If Billy Lee had been a white man," wrote historian Fritz Hirschfeld, "he would have had an honored place in American history because of his close proximity to George Washington during the most exciting periods of his career. But because he was a black servant, a humble slave, he has been virtually ignored by both black and white historians and biographers."[5]
References
Hirschfeld, Fritz. George Washington and Slavery: A Documentary Portrayal. University of Missouri Press, 1997.
Wiencek, Henry. An Imperfect God: George Washington, His Slaves, and the Creation of America. New York: Farrar, Straus and Giroux, 2003.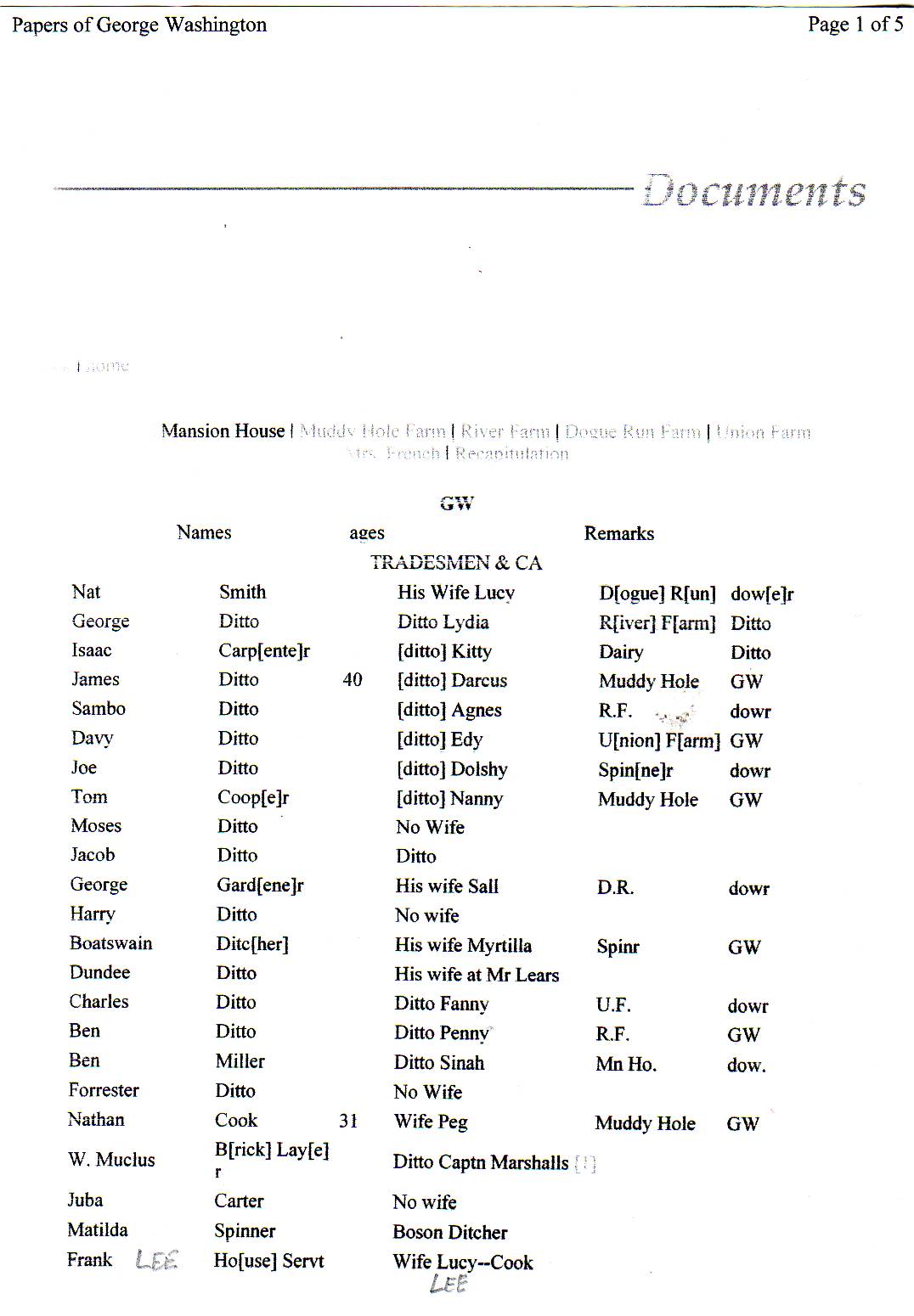 From Wikipedia, the free encyclopedia
Category of African Americans involved in the events of the American Revolution. Many individuals are also in other subcategories of Category:People of the American Revolution, particularly those who served in the military.
Subcategories
There is one subcategory in this category, which is shown below.
B
Pages in category "African Americans in the American Revolution"
There are 27 pages in this section of this category.
A

African Americans in the Revolutionary War
James Armistead
Crispus Attucks

B

Black Loyalist
Seymour Burr

C

John Chavis
Wentworth Cheswell

F

G

H

Prince Hall
Nero Hawley
Lemuel Haynes

K

L

William Lee (valet)
Barzillai Lew

M

Oscar Marion
Saul Matthews
George Middleton

N

Nova Scotian settlers (Sierra Leone)

P

Thomas Peters (black leader)
Dick Pointer
Salem Poor

S

T

W
Categories: African Americans | American people of the American Revolution