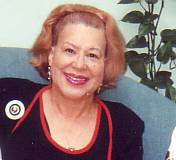 Ellis Kile/Kyle, born abt.1845 was the second born son of Thomas Kyle and unknown mother that may have been Judy/Julia Kyle identified as wife to his father Thomas Kyle in the 1880 census in Mississippi.
Oral history passed on by William T. Atkins, Sr. who knew him in the flesh is that Ellis and his brother Robert escaped slavery in Salem in attempts to follow a Union Regiment that had passed by during a raid into the area. In the course of doing so, his younger brother fell off a bridge in vicinity of Winchester Virginia, broke his leg and unable to travel was left there by Union troops and subsequent capture by Confederate rebels, and return to slavery in Salem.
The events above we assume likely occurred in early 1864. The 45th Infantry Regiment that Ellis joined was not created until June 1864 wherein preparations began sometime later, August 1864, to have General Philip Sheridan defeat confederate rebels in the Shenandoah Valley and cut off food supplies to places like Richmond. It is our understanding via William T. Atkins, Sr. that his beloved Uncle Ellis lived and worked in Cleveland, Ohio after the war; owned a grocery store, married twice, had no children and after retirement many years later returned to Salem.
It is uncertain as to whether or not Ellis also served in one of the Buffalo Soldier regiments that Congress created and sent out west. His rifle obtained by William T. Thomas indicates that such may have been so. The rifle he allegedly used during the Civil War is in possession of his descendent William Thomas Atkins, Jr. and conclusions are the short-barrel is a type that was common among cavalrymen albeit following the war he may have shortened by the practice of sawing off the longer extrusion.
We know for a fact that when he died in Salem, Virginia around 1938, he reportedly was the oldest Civil War veteran in Roanoke County; and still able to fit into his Union Army uniform that he wore when marching during Roanoke's annual Veterans Day celebration.
Kile, Ellis
Union
Infantry
45th Regiment, United States Colored Infantry

---
45th Regiment, United States Colored Infantry
Organized at Philadelphia, Pa., June 13 to August 19, 1864. Moved to Washington, D. C. (4 Cos.), July, 1864. Attached to Provisional Brigade, Casey's Division, 22nd Corps, and garrison duty at Arlington Heights, Va., till March, 1865. Rejoined Regiment at Chaffin's Farm, Va., March 14, 1865. Six Companies moved to City Point, Va., September 20, 1864. Attached to 2nd Brigade, 3rd Division, 10th Corps, Army of the James, to December, 1864. 2nd Brigade, 2nd Division, 25th Corps, and Dept. of Texas, to November, 1865.

SERVICE.-Demonstration on north side of the James River and battle of Chaffin's Farm, New Market Heights, September 28-30, 1864. Fort Harrison September 29. Darbytown Road October 13. Battle of Fair Oaks October 27-28. In trenches before Richmond till March, 1865. Moved to Hatcher's Run March 27-28. Appomattox Campaign March 28-April 9. Hatcher's Run March 29-31. Fall of Petersburg April 2. Pursuit of Lee April 3-9. Appomattox Court House April 9. Surrender of Lee and his army. Duty at Petersburg and City Point till May. Moved to Texas May and June. Duty at Edinburg on Mexican Frontier till September 8, and at Brownsville, Texas, till November. Mustered out November 4, 1865.

---

Husband

| | | |
| --- | --- | --- |
| Birth: | | |
| Christening: | | |
| Marriage: | 30 SEP 1872 | , Cuyahoga, Ohio |
| Death: | | |
| Burial: | | |
---

Wife

| | | |
| --- | --- | --- |
| Birth: | | |
| Christening: | | |
| Marriage: | 30 SEP 1872 | , Cuyahoga, Ohio |
| Death: | | |
| Burial: | | |
None