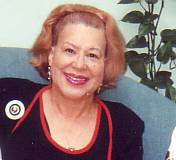 Charles Kyle was the oldest of Thomas Kyle's sons and nephews to escape slavery and join the Union Army forces of U.S. Colored Troops fighting to defeat the Confederate States holding nearly four million people of African heritage in slavery. We know for a fact that after the war, he returned to Salem/Roanoke County, ... and according to family oral history married Adeline Hill as the first woman married in the AME Church in Roanoke.
Their son Andrew was born in 1865, so we assume their union occurred sometime after his birth. It also appears based on U.S. Census data gathered in 1880 that Charles Kyle had two wives and two households with one wife named Adaline and a second one named Bettye, and offspring via both. Indeed, the attitudes and behaviors that fostered polygamy did not end with the Civil War either among southern Whites or Blacks.
Polygamy was very widespread in the slave-holding cultures of both north and south even before the Revolutionary War and afterwards it flourished in the south, especially Virginia wherein owners often encouraged their lustful "bucks and even sons, nephews, cousins and overseers" to womanize among females deemed to be fertile and believing such offspring would further enrich their holdings in slaves. Such behaviors were not deemed to be polygamous because slaves by law were defined to be not fully human, though able to breed like humans and obtain/provide sexual gratifications.
Enslaved women were almost always able to adapt and accept the facts they were not the only female lover in life and lives of men who impregnated them; and, in fact like Adaline Kyle embellished their West African heritage of matrilineal traditions almost as though fathers of their offspring began and existed only as their husband, ... without a life before or beyond that experienced with her.
In fact, in many areas of the country, African-Americans up from slavery rushed to enter into the world of Christian matrimony; and, contributed generously to erecting church buildings resembling that of free White folks around them. As the stories were passed on to grandson William Thomas Atkins, Sr. by his beloved "grandma Kyle," ... the image of Charles Kyle was enhanced as not only a courageous man to escape slavery and serve in the Civil War to end it; but also he was a man faithful to his siblings, donated land and helped them build homes near him in so-called Ash Bottom land.
Another interesting fact about Charles Kyle and his brothers is that all were expert marksmen even before their military services and returning Confederate veterans knew their reputations, ... and left them alone even after Union occupation forces in Roanoke County departed in 1876 per order of President Rutherford Hayes.
Kyle, Charles
Union
Infantry
44th Regiment, United States Colored Infantry

---
44th Regiment, United States Colored Infantry
Organized at Chattanooga, Tenn., April 7, 1864. Attached to District of Chattanooga, Dept. of the Cumberland, to November, 1864. Unattached, District of the Etowah, Dept. of the Cumberland, to December, 1864. 1st Colored Brigade, District of the Etowah, Dept. of the Cumberland, to January, 1865. Unattached, District of the Etowah, to March, 1865. 1st Colored Brigade, Dept. of the Cumberland, to July, 1865. 2nd Brigade, 4th Division, District of East Tennessee, July, 1865. Dept. of the Cumberland and Dept. of Georgia to April, 1866.

SERVICE.-Post and garrison duty at Chattanooga, Tenn., till November, 1864. Action at Dalton, Ga., October 13, 1864. Battle of Nashville, Tenn., December 15-16. Pursuit of Hood to the Tennessee River December 17-28. Post and garrison duty at Chattanooga, Tenn., in District of East Tennessee, and in the Dept. of Georgia till April, 1866. Mustered out April 30, 1866.

| | |
| --- | --- |
| Household Record | 1880 United States Census |
---
Household:

| | | | | | | | | | |
| --- | --- | --- | --- | --- | --- | --- | --- | --- | --- |
| Name | Relation | Marital Status | Gender | Race | Age | Birthplace | Occupation | Father's Birthplace | Mother's Birthplace |
| Charles KYLE | Self | M | Male | B | 40 | VA | Laborer | VA | VA |
| Bettie KYLE | Wife | M | Female | B | 35 | VA | Wash Woman | VA | VA |
| Rachel KYLE | Dau | S | Female | B | 12 | VA | Servant | VA | VA |
| Carrie KYLE | Dau | S | Female | B | 10 | VA | | VA | VA |
| Lucy KYLE | Dau | S | Female | B | 8 | VA | | VA | VA |
| Wayman KYLE | Son | S | Male | B | 6 | VA | | VA | VA |
| Fannie KYLE | Dau | S | Female | B | 1 | VA | | VA | VA |

---

Source Information:




| | | |
| --- | --- | --- |
| | Census Place | Salem, Roanoke, Virginia |
| | Family History Library Film | 1255387 |
| | NA Film Number | T9-1387 |
| | Page Number | 590A |