Jeffersonian scholars, writers and novelists differ from those of the enlightenment era, including Benjamin Franklin, by virtue of their mastery of English (not French or Latin) as the language of empowerment, ... and the knowledge of geography to be more useful than scholarly review of books by kings like the James' of England and Louis' of France. Indeed, to be Jeffersonian in thought is about usefulness of energy and matters of what we go out into the wilderness of ignorance to see and hear, ... rather than flying from New York City to Los Angeles or San Francisco and even London, Paris and Accra with claims of knowledge about "the least of us."
We are especially hopeful that new generations of African heritage scholars and writers will not continue the practice of ignoring geography in their quest to research and tell stories about past lives in the epic struggle through and up from chattel slavery in Africa, the America's and Caribbean. Indeed, the geography of each place helps us understand better why our ancestors, Black, Mulatto, Native American and White including Christians and Jews were there and for what purpose.
The notion among some writers that slavery only existed for production of tobacco and cotton is an amazing expression of ignorance. Slaves were engaged in virtually every labor intensive and risky endeavor such as the mining of coal, operating river barges, digging canals, clearing forests, pioneer labor .... and of course military operations when the need arose. Study of the geographical history of America allows one to research and learn which activities therein did not include African-Americans.
The study of geography is second only in importance to that of proper use of English as the language of empowerment; but, one without the other leaves the writer inadequate to travel and communicate truth in learning.
Many men of wandering minds have travelled and written about what they had "seen and heard" in their lifetimes. We think it is important that scholars read what geographers in the early, mid and late 19th century published albeit unpleasant in many instances such as below link.
African-Americans are quite unique in human history in that their very existence is a reflection of many having overcome the very worst of environments in Africa, America and the Caribbean; including Europe where the movement pursuant goodness actually began by men like William Wilberforce.
Movements of African-Americans did not begin with Civil Rights movements of the 1950-60s, ... but rather human rights aspirations that existed even before the 1660s when a second generation of Virginia colonists began using power to re-make African slaves into chattel property rather than indentured servants with capabilities to learn the language and geography to escape.
For those who study and write about "the least of us" we urge them to remember and seek to learn there was hardly a day or place in history of American colonists (especially Virginians) and subsequent United States that men and women of African heritage were not present, ...
... despite assumptions by Hollywood screen writers being "politically correct." For example, does Hollywood really comprehend how so many roads and railways were constructed, north and south, east and west across mountains, through valleys and crossing rivers, ... by any laborers other than English speaking Irish immigrants and occasional Chinese labor in pigtails?
The big question we pursue on this site is where and when did it all begin that so many of us of African heritage are here now, ... and from whose DNA sequence? We have chosen to begin in Virginia and its influence before and after it came into existence as a British colony established by King James about the same time as he issued his famed version of the bible that so many African-Americans have read but never studied why it exists.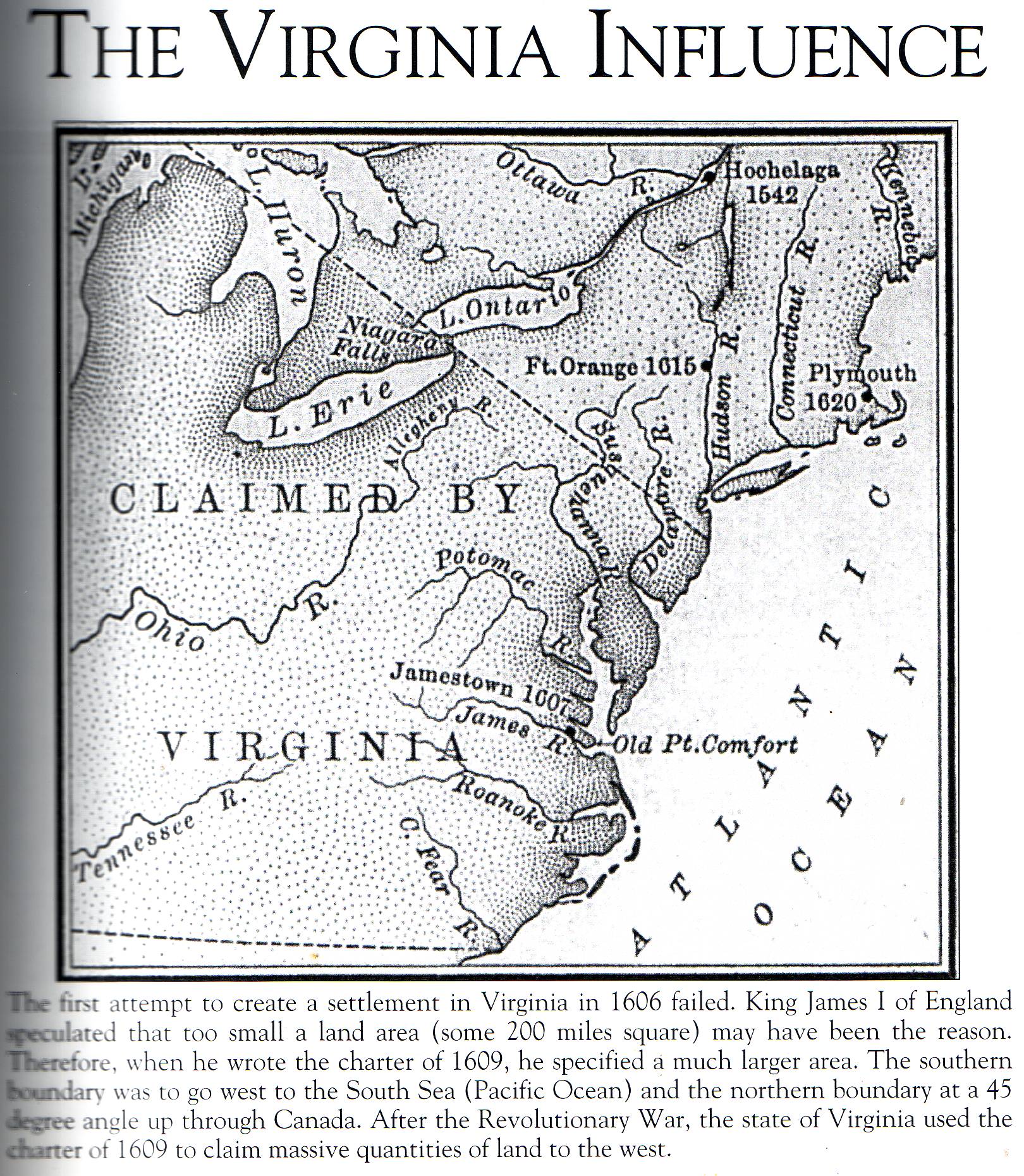 The first permanent English settlement in North America was Jamestown, Virginia, established in 1607. The colony was the project of the London Company, which was chartered in the previous year by King James I. Under the leadership of John Smith of the London Company, the colony barely survived famine, Native American attacks, and an outbreak of malaria.
New settlers and supplies arrived in 1610, and commercial development of tobacco crops finally enabled the colony to thrive. The marriage in 1614 of colonist John Rolfe and Pocahontas, the daughter of an Algonquian chief, brought several years of peace with the Native Americans.
T. and J. Hotchkiss/Photo Researchers, Inc. "Jamestown," Microsoft® Encarta® Encyclopedia 99.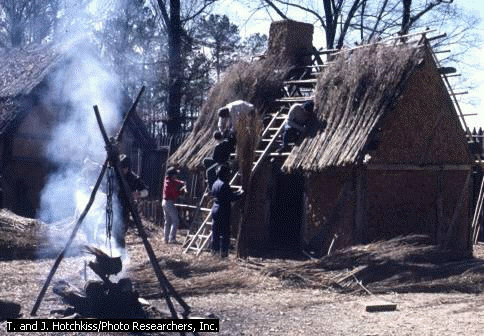 The darker reality is that Jamestown survived and prospered because King James of England, Scotland and Wales beginning in 1619 initiated the export of slaves from his slave castle holdings in West Africa for import by his aristocratic minded subjects in Virginia who were able to grow and harvest tobacco for growing markets and profits in Europe that helped enrich the empire and its royal sovereign.
The energetic English had in due course conquered and assimilated the Scots, Welsh, and most Irish in their enterprising game of "bridge" that partnered the best and brightest in colonization. Beyond all the modern-day hype, ... the Jamestown colony would have collapsed if not made profitable by virtue of tobacco production via slave labor. Elizabeth Hemings (1735-1807) was born to an African mother owned by the family of Francis Eppes who reportedly gave her the name of Susana. (But, we have presumed to remember her as Mother Mary ie. Elizabeth named her first daughter Mary, and her first son Robert indicating she was more knowledgeable and proud of her heritage than generally known).
Elizabeth and her mother were conveyed by the Epps family as a wedding gift to Elizabeth Epps who married John Wayles (1714-1773) of Bermuda Hundred Slave Plantation. From this event, we are led to assume that Elizabeth Hemings was likely named and nurtured in childhood by her mother and the Epps family to be a child friend and body-servant to Elizabeth Epps. This in turn satisfies our conclusion the mother of Betty Hemings was not a field hand but a relatively attractive youthful female skilled household servant to the Epps family. And, unlike what Hollywood normally depicts.
Martha EPPES (AFN: 8MS9-6B)

Sex:
F

---

Event(s)
Birth:
10 Apr 1712
Bermuda Hundred, Chesterfield, Virginia
Death:
5 Nov 1748

---

Parents
Father:
Francis 4Th EPPES (AFN: 964R-9T)
Mother:
Sarah KENNON (AFN: 95JX-7C)

---

Marriage(s)
Spouse:
John WAYLES (AFN: 8MS9-55)
Marriage:
1746
Henrico County, Virginia
Spouse:
Lewellen EPPES (AFN: GG7B-93)
Marriage:
Research and oral histories offer information the father of Elizabeth Hemings was an English sea Captain (possibly John Hemings (1676-1739) of Bassingbourn, Cambridgeshire, England or more likely his son William. We perceive from Jamestown port records that a sea-captain with the initials of "JH" was in-port about nine months before and a month or so after the birth of Elizabeth Hemings we can thus speculate to have been in or around July-August, 1735. Madison notes that Captain Hemings offered to buy his daughter from John Wayles by which time the noted Captain Hemings may have been William Hemings "WH" and years after death of his father.
Further research is required in this matter since John Wayles did not marry Martha Eppes until 1746 at which time he would have gained possession of Elizabeth (Betty) Hemings who would have been eleven years of age, and her mother if still alive perhaps 26 years old and likely having given birth to more slave offspring by Black or White fathers such as Lewellen Eppes, the first cousin and husband of Martha Eppes. A review of family, property and tax records is necessary along with any shipping records relating to the Hemings family in England which apparently relocated possibly to Australia and Warich Shire in England where William Hemings purchased land beginning around 1740.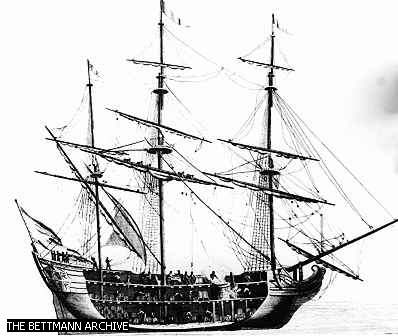 During the peak of the American whaling industry in the mid-19th century, commercial ships like this whaler ventured out to sea for years at a time. When whales were sighted, small boats were launched from the main ship. The crew used hand-thrown harpoons to kill the animals, which meant rowing dangerously close to the massive mammals. THE BETTMANN ARCHIVE "Early American Whaling Boat," Microsoft® Encarta® Encyclopedia 99.
(Note: We have subsequently learned from a viewer of this site that Hemings was not a whaling ship captain but that of a merchant ship.)
John HEMINGS (AFN:23LW-2RX)
Born:
1672
Place:
Christened:
3 Nov 1672
Place:
Bassingbourne, Cambs, Eng.
Married:
Abt 1693
Place:
Father:
John HEMINGS
Mother:
Martha KING

---

Wife's Name
Elizabeth
Born:
1672
Place:
<Bassingbourne, Cambs, Eng>
Christened:
Abt 1672
Place:
Married:
Abt 1693
Place:
Father:
Mother:

---

Children

---

1.
Sex
Name
M
William HEMINGS
Born:
1703
Place:
Christened:
28 Nov 1703
Place:
Bassingbourne, Cambs, Eng
Prior to the year 1733, when stopped by British Government, --- an extensive trade in Caribbean born or broken and trained slaves existed between the British colony of Bermuda and that of Virginia. It is assumed, not certain, that Captain Hemings was of New England and a slave trade era sea captain with business registries in Williamsburg. The slave trade prior to the birth of Elizabeth Hemings was serviced by New England based shipping lines in direct competition with the London-Manchester based shipping of slaves directly from Africa to the American colonies.
Elizabeth cited her mother as being African born and such would be consistent with the era of birth --- after the 1733 law that stopped import of slaves from the Caribbean colonies, interfering with profitable shipments direct from Africa. Another possibility is that she was born in Africa but matured in the Caribbean to be a house-slave. We are also mindful to remind viewers that many slaves sold in African slave castles were mulatto offspring of European traders and sailors who sexually engaged coastal women living near the slave castles. Keep in mind that nothing: food, animals or chattel slaves could be exported or imported without pre-requisite licenses and fees to the British crown.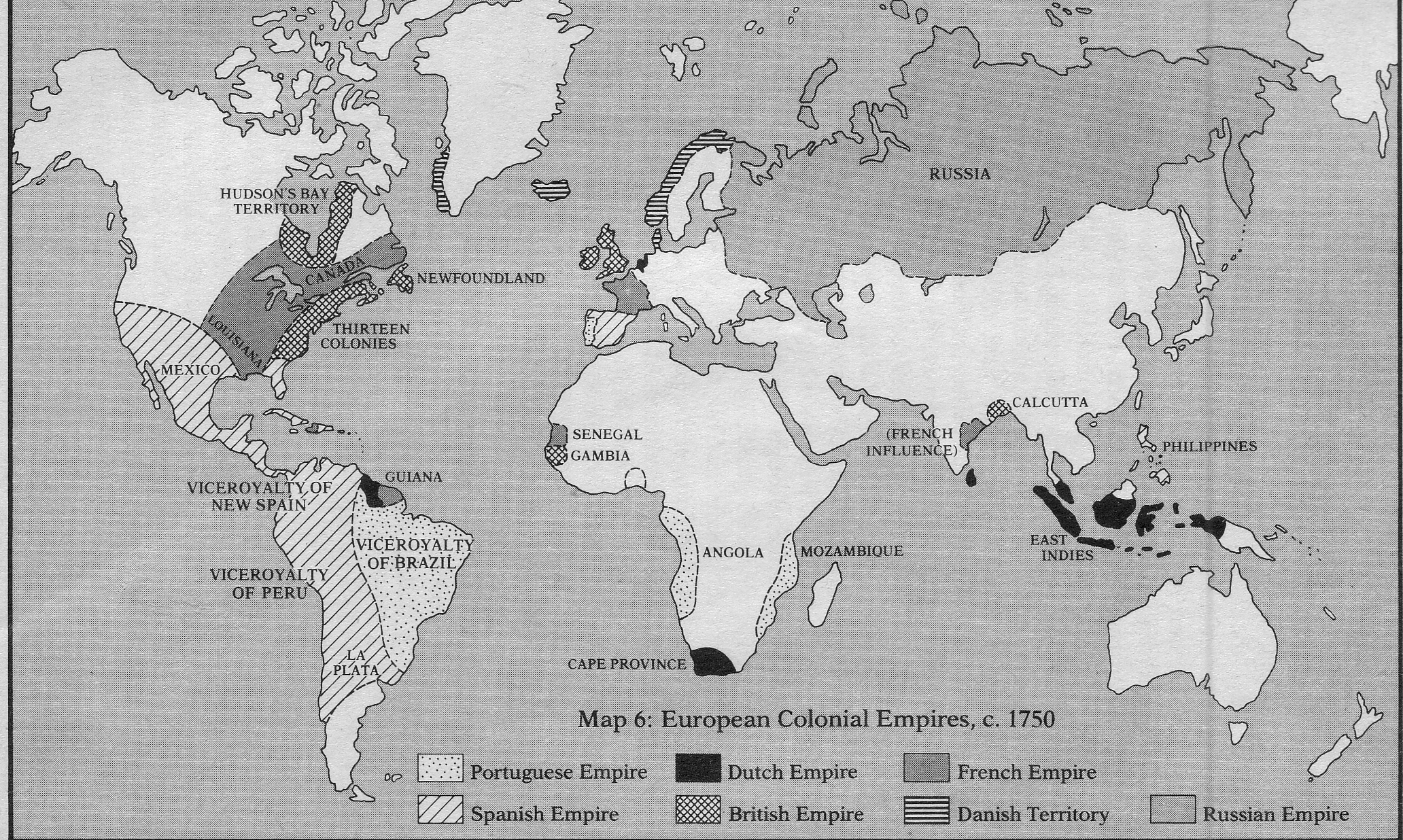 Thus, assumptions can be made that Elizabeth's mother originated from one of the few slave sources/factories under British crown license at that time (such as the Gambia River in the Senegal Region and Bunce River in the Sierra Leone region.) The mother's name is uncertain but there is no reason to believe John Hemings or his son William, slave trade sources of John Wayles, was not the father as claimed by Elizabeth Hemings.
In the first instance, many of the women, then and now, from the Dakar Senegal region have long been known (for centuries past) for their great beauty and grace making them especially appealing to Arabs, Jews and Europeans. All sea-captains and their ship crews had the option and opportunities to engage female slaves of their choosing during slave castle inspections, selections, bargaining and resulting voyages that often spanned months. There is no reason to doubt that sexual exploitation did not exist then or now by men of means! Historians and modern-day social commentators espousing the philosophy of Aristotle, ... often have the audacity to suggest that superior men would not belittle themselves by sex with inferior women or any women at all since in the view of the great classical Greeks, ... women were inferior to men and thus circular reasoning?
Whether or not Elizabeth's mother was such a beauty is merely mentioned to make the point that it was not uncommon for men of European heritage to find African women sexually appealing. Thus, the ungrounded suggestions advanced that Elizabeth's father may have been some unknown being or of the Epps family offers no basis upon which to even consider it beyond classic racism.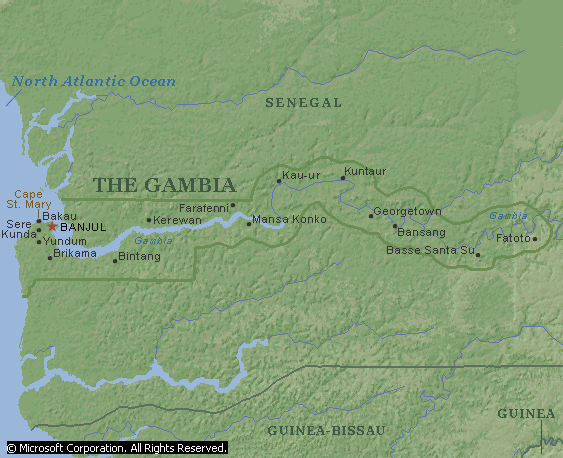 The issue here is that a daughter believed and repeated as truth the information cited by her mother about the man she at least perceived to have impregnated her; and, that such was known to John Wayles who refused an offer to purchase by "Captain Hemings" on the belief that Betty was of "his blood." Why would a slave dealer refuse an offer?
An argument can be advanced that John Wayles may have acted on behalf of his friend, Captain Hemings, to assure his mulatto offspring the treatment and privileges not afforded to ordinary slaves, such as auction sales and field work under the overseer of some unknown master. On the other hand, John Wayles may simply have decided to mate the mother with a field hand until the mulatto daughter was of sufficient age to be integrated into his household as a body servant for one of his offspring.
Such are the ways and means of civilizations around the world; and, the tactics of modern historians to suggest such may not have been true challenges the truth. Even prior to the great revolutionary war for life, liberty and pursuit of happiness, --- the founding rebels such as George Washington, John Adams and Thomas Jefferson knew there were many tens of thousands of mulattoes (such as the Lee and Syphax at Mount Vernon and Hemings at Monticello) who were flesh and blood of fellow patriots of liberty.
There are thousands of stories about the Hemings and other families yet to be told, not for gain or glory but goodness sake.