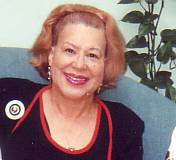 Peter Jefferson (February 29, 1708 – August 17, 1757) was the father of US President Thomas Jefferson (1743–1826).[1] A surveyor and cartographer, his Fry-Jefferson Map of 1751 accurately depicted the Allegheny Mountains for the first time and showed the route of "The Great Road from the Yadkin River through Virginia to Philadelphia distant 455 Miles" — what would later come to be known as the Great Wagon Road.
Jefferson was born in what is now Chesterfield County, Virginia, son of the elder Thomas Jefferson and Mary Field, and one of six children, including Martha Jefferson (1712-1796). He did not receive any formal education while young, but according to his famous son, he nevertheless "read much and improved himself."
In 1734, Jefferson claimed the land in present-day Albemarle County which he eventually named Shadwell (after the place his future wife was born). He married Jane Randolph in 1739 (daughter of Isham Randolphand granddaughter of William Randolph). For a year or two following his marriage, his residence was in present-day Powhatan County Virginia near Fine Creek. Jefferson built a house on the Shadwell tract in 1741 or 1742, and moved there sometime before Thomas Jefferson was born. The Jefferson family moved back to Shadwell in 1752.
Peter Jefferson's children were:
Jane Jefferson (1740–1765) - died unmarried at age 25

Mary Jefferson Bolling (1741–1811) - married John Bolling, who served in the Virginia House of Burgesses

Thomas Jefferson (1743–1826) 3rd President of the United States of America.

Elizabeth Jefferson (1744–1774) - mentally handicapped.

Martha Jefferson Carr (1746–1811) - married Dabney Carr, founder of the underground Committee of Correspondence in Virginia on the eve of the American Revolution

Peter Field Jefferson (1748) - died as an infant.

Peter Thomas Jefferson (1750) - died as an infant.

Lucy Jefferson Lewis (1752–1811) - married Charles Lilburn Lewis

Anna Scott Jefferson Marks (1755–1828) - twin of Randolph

Randolph Jefferson (1755–1815) - twin of Anna Scott
Thomas Jefferson, Lucy Jefferson, and Randolph Jefferson were notable for having a number of descendants in common with the Lewis family of Virginia.[2]
Peter Jefferson and his family moved from Shadwell to Tuckahoe Plantation in Goochland County in 1745, where Thomas Jefferson first attended school. Jefferson was made one of the first officers of the newly created Albemarle County (formerly northern Goochland County) in 1745. Later in that same year, he was made guardian over the children of William Randolph, his wife's cousin who had recently died. Jefferson was a cartographer and surveyor. In 1746, he and Thomas Lewis ran the famous "Fairfax Line" — a surveyor's line between the headwaters of the Rappahannock and North Branch Potomac Rivers — which established the limits of the "Northern Neck land grant" (also known as the "Fairfax Grant").
In 1749, Peter Jefferson, along with Joshua Fry, Thomas Walker, Edmund Pendleton and others, established the Loyal Land Company, and were granted 800,000 acres (3,200 km²) in present-day Virginia, West Virginia and Kentucky. In the same year, with Joshua Fry, Jefferson extended the survey of the Virginia-North Carolina border, begun by William Byrd II some time earlier. The detailed Fry-Jefferson Map, cited by his son Thomas in his 1781 book Notes on the State of Virginia, was produced by him and Fry.
Peter Jefferson died at his house on the Shadwell tract in Albemarle County when his son Thomas was 14 years old.
Source: Wikipedia