1810 Census Virginia Free Negroes
We do not know for certain that Samuel or other offspring of William Robinson or his siblings were the direct ancestors of African-American Robinsons of interest to us but are included to make relevant the challenge of identifying known relationships and persons. We reject the notion that during after slavery ended, ... African-Americans adapted the Christian and surnames of slave owners, not as a matter of biological factors. Some did for certain but there were many who knew their slave owners ancestry included their fathers and mothers.
DNA tests have now confirmed what most enlightened and educated African-Americans have known for at least two centuries, ... sexual intercourse between enslaved women and White owners, siblings, offspring and overseers was widespread and common throughout the history of slavery in America or any other place on earth including Roman Empire and ancient Greece.
Robinson, Joe 4 p.651 Botetourt County
Robinson, Abby 4/1 p. 918 Norfolk County
Robinson, Ch + as? 5 p.918 Norfolk County
Robinson, Ann 1 p.918 Norfolk County
Robinson, Hannah 6 p.295 Fairfax County
Robinson, Thomas 4 p.594 Frederick County
Robinson, Olley 7 p.590 Frederick County
Robinson, Randol 3 p.983 Henrico County
Robinson, Sampson 5 p.597 Frederick County
Robinson, James 6 p.596 Frederick County
Robinson, Benjamin 2 p.1012 Henrico County
Robinson, Barnett B. 1/2 p.328 Richmond City
Robinson, Peter 2/1 p.346 Richmond City
Robinson, Susan 5 p.368 Richmond City
Robinson, Nancy 1 p.368 Richmond City
Robinson, Sally 1 p339 Richmond City
We hasten to add that color is not a relevant factor because so many known Robinson offspring existing in the 20th century ranged from White to Black depending on who and where they were generated from a common DNA.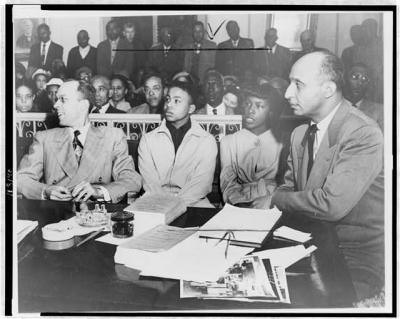 Our approach in the equation has been to review the Mormon Church data pulled from U.S. Census data of 1870 and 1880 as to names and locations. Based on this we have determined that any African-Americans in 1880 who was over age 20 to 25 years was likely caught up in the dynamic domestic slave breeding and trade that dominated Virginia's economy from about 1800 to 1860.
The economic value of slave exports to other slave-holding states exceeded that of tobacco or any other goods and services. It was certainly the most godless aspect and output of the peculiar institution that so many Americans have denied to exist as it did. Children, especially fertile girls, were sold at a premium price within Virginia for the sole purpose of breeding more slaves for the booming markets in the deep south. Indeed, a girl born around 1800 could be expected to yield up to two or three slaves by year 1820 that could be sold for a considerable amount of cash by year 1825. Now use a multiplier of 100,000 girls and young women in beginning of the 19th century, and the outcomes were staggering for humanity to remember.
As Madison Hemings noted in his memoirs, Madison Hemings' Story slave owners did not hesitate to sell slaves and routinely split up families, dividing mothers from offspring barely able to walk and giving no recognition to the immorality of their acts. We believe there are many ways in our faith and fancy to find truth and one is the characteristics in common among descendents, ... the most spectacular and obvious being "athletic abilities, common facial features, above average size, and determinations" that indicate common origins.
Jack Roosevelt Robinson, born abt 1919
Fraser C. Robinson III, born 1935
For purposes of our analysis, the earliest Robinson's with an definitive African heritage began in the 19th century births identified in the 1880 census, and we have referred to such in reference to common first names found below and indicators that family ties of some sort likely existed.