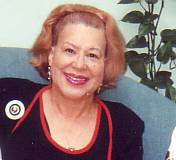 We do not know how, when or where Americans of African and or Native American heritage came into possession of the surname "Holmes." Yet, we know the name originated in America by persons from somewhere other than America. Herein this page is the challenge of joining reasoning to our faith that all were born, not made by irreverent circumstances.
http://www.loc.gov/rr/genealogy/bib_guid/AfrAmerFamilyHistories.pdf
The above link suggests that histories are non-existent for Holmes of African heritage, yet we know personally many are known to exist even in Virginia and other places like Massachusetts wherein many thousands of young men coming to America were seamen indentured in many tasks at land and sea.
http://www.users.qwest.net/~mojito/holmesfamily.htm
The above link is an excellent example as to a stories beginning is lost unless scholars begin with functional generations.
Family Group Record
Search Results | Download GEDCOM | Print
---

Husband's Name
John HOLMES (AFN:92DJ-ZV)
Born:
Abt 1612
Place:
England
Christened:
Place:
Plymouth, Plymouth, Ma
Died:
13 Oct 1667
Place:
Married:
1635
Place:
Plymouth, Plymouth, Mass.
Father:
Mother:

---

Wife's Name
Sarah HOLMES (AFN:JC6D-G0)
Born:
1614
Place:
Of Plymouth, Plymouth, Mass., B. England
Died:
18 Oct 1650
Place:
Plymouth, Plymouth, Ma
Married:
1635
Place:
Plymouth, Plymouth, Mass.
Father:
Mother:

---

Children

---

1.
Sex
Name
F
Sarah HOLMES (AFN:1QTR-VV5)
Born:
Abt. 1645
Place:
Plymouth, Plymouth, Ma

---

2.
Sex
Name
M
John HOLMES (AFN:CQ2J-55)
Born:
1636
Place:
Plymouth, Plymouth, Mssc
Died:
31 Jul 1697
Place:
Plymouth, Plymouth, Mssc
Buried:
20 May 1676
Place:
Dorchester, Norfolk, Massachusetts

---

3.
Sex
Name
M
Nathaniel HOLMES (AFN:92DJ-M5)
Born:
1643
Place:
Of Plymouth, Plymouth, Massachusetts
Died:
27 Jul 1727
Place:
Plymouth, Plymouth, Massachusetts

---

4.
Sex
Name
M
Josiah HOLMES (AFN:1J2G-2HP)
Born:
1638
Place:
Plymouth, Plymouth, Mass.
Died:
Place:
Of Duxbury

---

5.
Sex
Name
M
Josiah HOLMES (AFN:8NRK-B3)
Born:
1640
Place:
Scituate, Plymouth, Mass.
Christened:
27 Apr 1661
Place:
Scituate, Plymouth, Ma
Died:
Aft 8 1721 May
Place:

---

6.
Sex
Name
F
Sarah HOLMES (AFN:JC64-H2)
Born:
1642
Place:
Plymouth, Plymouth, Mass.

---

7.
Sex
Name
F
Patience HOLMES (AFN:BR7Q-36)
Born:
3 Nov 1690
Place:
Plymouth, Plymouth, Ma
Died:
8 Sep 1755
Place:
Middleborough, Plymouth, Ma
Are these lost generations? Who was born after those listed above? What did they see and hear? Were any of them ministers of the good news such as carried forth by the known ancestors of Barbara Holmes