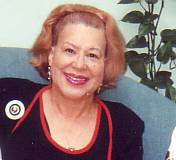 Roberts generations are of special interests to us, not simply because of Tuskegee Airman Colonel Lawrence Roberts and his famed daughter Robin Roberts, ... but, especially so because we suspect there were Roberts ancestors who likely gained or should have received freedom and land warrants for fighting in the American Revolutionary War.
Our very personal incentive for caring is because of my ancestor William Lee, born abt 1756, and it matters to me that offspring understand how and why they are sons and daughters of the American Revolution so proudly claimed by many other Americans. Why not?
Did not the revolution generate the declaration that generated the constitution that generated the Civil War that generated the Emancipation Proclamation that generated the 13th and 14th amendments that generated the 20th century generations of men like the Lawrence Roberts we have seen and heard.
Its an issue that we pursue because official U.S. Government archives note that approximately 5,000 young men such as Henry Hill of Ohio, born 1753 of African heritage served in the Continental Army and Navy. We think it is fair and relevant to wonder about who these men were and what happened to them during and after the war. Henry Hill is an example of a surname by African-Americans rooted in Virginia but within two generations was spread not only across the state as slaves but also in Ohio where they lived free.
So, which Roberts are related to who by DNA or spirit?
Roberts, Dolly 5 p.53 Accomack County

Roberts, Molly 5 p.770 Free Town, Brunswick County

Roberts, Joseph 6 p.880 Campbell County

Roberts, Henry 5 p. 880 Campbell County

Roberts, Edwin FN 6 p.38 Isle of Wight County

Roberts, Samuel FN 4, p.661 Sussex County

Roberts, Nat 4, p.74 Southampton County

Roberts, Godfrey 9, p.881 York County

Roberts, Richd 8, p.881 York County

Roberts, John 4, p.881 York County

Roberts, Nancy 7/2, p.882 York County
Jenkins, Patsey 5 p.118a Petersburg Town

Jenkins, Isham 3 p.811 Buckingham County

Jenkins, Judith 3 p.699 Goochland County

Jenkins, Polley 1 p.704 Nelson County

Jenkins, Anthony 1 p.572 Prince Edward County

Jenkins, Hannah 7 p.401 Richmond County

Jenkins, Dolly 3, p.127 Stafford County
Many years ago, in the 1950s, Virginia State University in Petersburg enjoyed two prominent professors with the surname of Roberts, one Virginia born, short in stature and dark complexioned; ... and the other a native of Republic of Liberia, tall and light complexioned. They not only knew themselves to be cousins with well-known common ancestors in Virginia and Liberia but also very similar interests and values about organized religion and functional education courses. And, yes they knew of relatives who served in the Civil War as sailors and soldiers.
In fact, post World War II Virginia State was not unusual among the traditionally African-American colleges and universities having a campus full of students, staff and faculty who could identify their common origins during era of the ante-Bellum South.
Whether at Howard, Hampton, South Carolina State, or other campuses like Tuskegee, Southern and Lincoln, ... common surnames like Jenkins, Robinson, Edwards, often led to known relationships sometimes confirmed by use of the term "cousin" as a term of endearment.