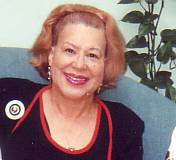 Re: John R. Reid
Thank you for your inquiry regarding John R. Reid. I can speculate that he was likely the John R. Reid listed on the Civil War website hosted by the National Park Service.
My suggestion is that you might request the national archives to send you a copy of the enlistment and discharge records which might disclose where and when plus next of kin data about him. Please stay in touch and let me know if you find any more Martin data. Many of the Martin family descendents of Lewis Martin are very interested in this type research.
Best Regards,
Bob Atkins
1

Martin, John R.

Union

Infantry

109th Regiment, United States Colored Infantry

---
From: justreid@aol.com [mailto:justreid@aol.com]
Sent: Wednesday, January 12, 2011 6:33 PM
To: bradyenterpriseassociationinc@verizon.net
Subject: John Reid Martin
Hello, I am following the instruction to;
Email:

bradyenterpriseassociationinc@verizon.net
with questions or comments about this web site.
4.

Sex

Name

M

John Reid MARTIN (AFN:3T4S-2V)

Born:

10 May 1813

Place:

Henry, Va

Died:

1892

Place:
Regarding this person above on your web site:

Do you have any information about him or his children.

I am searching for parents of my Great Grandfather: John Martin born 1839, near Bedford County, VA

Thank you so much,

Regards,

Reid Holt Martin