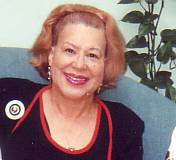 Alphonzo Lowry Martin, born 14 April 1930
I am out of town. Dawn is the historian. He died Feb 9 1985 he was a nyc policemen and retired ad a nyc firemen. He was a highly intelligent man with a photognic memory. He went to Hunter college for three years but was not able to finish because of his family obligation. He was known in Harlem as Big Al. Everyone knew him. His proudest gift was his children who unfortunately did not get to see all of their potential. He is thought of and missed every day by his children. Life was best summed up in Langsten Hives poem A dream deferred and carried out by his children.he was a strong man by every definition. Dawn can help fill in the blanks. If you ask her she can tell you more.

Sent from my Verizon WirelePhone

----- Reply message -----
From: "Brady Enterprise Association Inc." <bradyenterpriseassociationinc@verizon.net>
Date: Mon, Nov 8, 2010 8:04 pm
Subject: Inquiry re: your father
To: <quin@qhassociates.com>

Dear Quinn:
Hope all is well with you and your family. Bob and I are still working to
update our websites to include more functional information that might be
helpful to writers like your cousins Darnell and Serene.

I am writing to gather more information about your father Alphonzo for use
on website discussion of the Martin generations. Most of my knowledge about
his life is my childhood with him and Harold and the others. I have copied
and pasted below the page we have developed so far but desire more insight
into his pursuit of goodness which is the theme our website is pushing as
something that spans generations. I have taken Lewis Martin, his mother,
siblings and offspring as examples of how goodness comes into existence.

I need some remarks about Alphonzo's work in the postal service, other
occupations and life as a father. Any other comments you might want to add.

Born 2: 14 Apr 1930 in: Grinestone, Pennsylvania

Married: in:

Died: 07 Aug 1982 in:

Burial:

Below is page drafted so far for the site at
http://www.bradyenterpriseassociation.com

"Alphonzo Martin was born the fifth of eight children by his parents at a
time and place when laboring, learning and love of others was the rule, ...
not the exception for virtually all he would see and hear for many years
even after relocation of the family to New York City. Whether he knew or
not, Alphonzo was a critical player in the great game by his generation.
Boys like him with fathers like Lewis Martin had to prove they could play
major league ball, not simply on the field of dreams but everywhere that
mattered to father Lewis's generation. Alphonzo and his siblings were
inspired, motivated and educated to compete in a world in which most people
truly believed them inherently inferior and unable. And, they all learned
to take competitive examinations ranging from military and postal service
exams to law school entrance and state bar exams.

By the time he was able to intelligently recognize family members other than
his ever present mother and father, ... a near twin (character and
personality) Harold Martin, Sr. brother was born who would be his life-long alter ego.
Consequently, it is difficult to remember or describe his life, learning and love as significantly different from that observed with Harold during my frequent weekend visits to Grindstone when we were all children. I read a lot but the two would apparently always gang up on me with questions about matters they had read and I had not, ... such as circumference of the earth. I can still see Alphonzo's smiling face and hear their voices joking "you go to a city school and don't know that?"